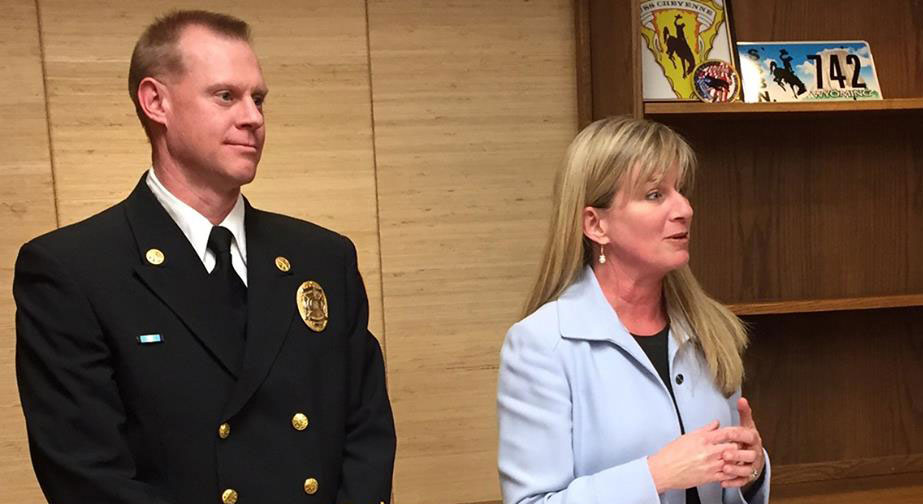 City of Cheyenne 2-20-17
Mayor Marian Orr announced today Tom Schingle will serve as the City's interim fire chief effective March 1.
Schingle, 35, is currently the Operations Division Chief for Cheyenne Fire Rescue. He started his career with Cheyenne Fire Rescue in September 2004. During his career with the City of Cheyenne, he has served as an engineer, training lieutenant, division training chief, and is currently the operations chief which he has held since 2014.
In 2002, Schingle earned an Associate of Applied Science degree in Fire Science from Aims Community College in Colorado. He earned a Bachelor's Degree from Colorado State University in Fire Administration in 2012.
Schingle will replace Chief James Martin who announced his retirement effective February 28 after a nearly 32 year career with Cheyenne Fire Rescue.