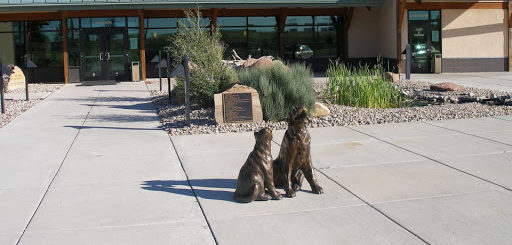 An agreement has been reached between the Cheyenne Animal Shelter, City of Cheyenne and Laramie County for the animal shelter to continue its contracted animal sheltering services for three more years. 
Below is what the animal shelter posted to their Facebook page regarding the contract:
With deep gratitude and appreciation for our community and supporters today, I am sharing with all of you that we have reached an agreement with the City of Cheyenne and Laramie County to continue our contracted animal sheltering services for three more years.
The past few weeks have been a testament to your passion for animals. Together, we prevented a devastating backward slide, ensuring that stray, homeless, and displaced pets will continue to have a safe and caring space to wait for a second chance.
We could not have done this without your support. To all of you who called and emailed, signed petitions, wrote letters, waited in line to speak to officials, and asked critical questions – we thank you. Today's announcement is a win both for our animals and also for our community. It is a wonderful example of what happens when people voice their values and unite in a common cause.
There are still details to be sorted through, including some terms of the contract. Those will happen over the coming weeks. In the meantime, we have a commitment from the Mayor, the City Council, and the County Commissioners to work together to honor the history of this partnership and the expectations of our community.
Thank you all for standing firmly and compassionately with our animals. Thank you for supporting the Shelter's expertise and mission. Thank you for the time and dedication it took to bring about this happy resolution.
Mayor Patrick Collins wrote the following in his Mayor's Minute on Friday:
I appreciate the passionate letters and emails from the folks in our community who are truly concerned about animal welfare. I wanted to share some good news; the shelter's board of directors voted Wednesday night to accept the city's offer of a three-year contract for sheltering services. I look forward to meeting with the shelter's director in the coming weeks to finalize the details. I'm happy we reached an agreement to continue our 50-year partnership.