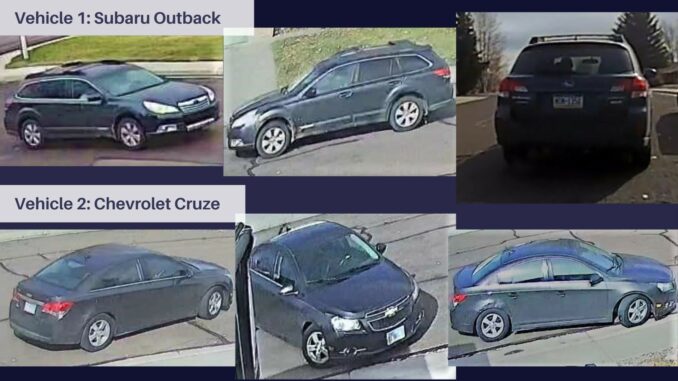 Cheyenne Police are investigating a burglary that occurred at a residence in the 1100 block of Morningside Drive on November 8th around 11:15 a.m.
According to statements, at least three males were involved in the incident. One shattered a sliding glass door to enter the home and several items were stolen from inside. The subjects then fled the scene in a blue Subaru Outback.
Security camera footage captured two vehicles that might be connected to the burglary – the dark blue Subaru Outback with possible Pennsylvania plates and a blue Chevrolet Cruze.
Detectives believe these vehicles may have been driving around the Sun Valley area between 7:00 a.m. and 12:00 p.m. on November 8.
Anyone with information on this burglary should contact Cheyenne Police.