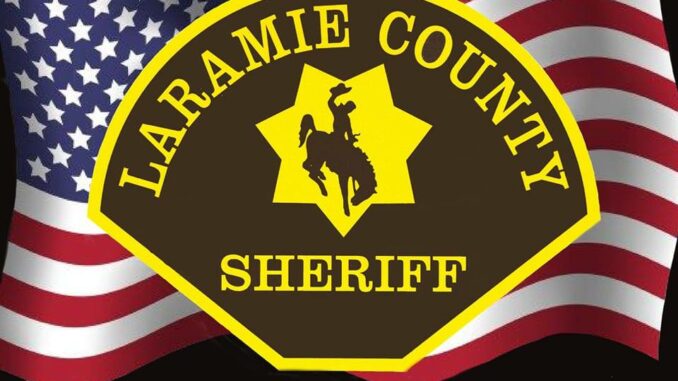 A suspect has been arrested after a pursuit over the weekend ended in a crash.  According to the Laramie County Sheriff's Office, just before midnight on Sunday, a deputy noticed a passenger car driving at a high rate of speed with no lights on traveling west on College Drive. The deputy caught up to the vehicle and attempted to conduct a traffic stop, but the driver refused to stop.
Approximately two miles into the pursuit, the blacked-out vehicle crashed in the Bar X area of West College Drive. Three juvenile occupants were detained. AMR came to the crash scene to evaluate the juveniles. No major injuries were sustained. Parents of the juveniles were notified and responded to the scene.
During interviews, it was determined the driver had been driving around Cheyenne and Laramie County at high rates of speed with no lights on to "scare" other cars. The passengers were released to their respective parents.
The driver was transported to CRMC for medical clearance. He was then booked into the Laramie County Juvenile Services Center and charged with aggravated fleeing/eluding property damage; restricted license; reckless endangering; reckless driving; failing to maintain a lane; and requiring headlights and taillights.