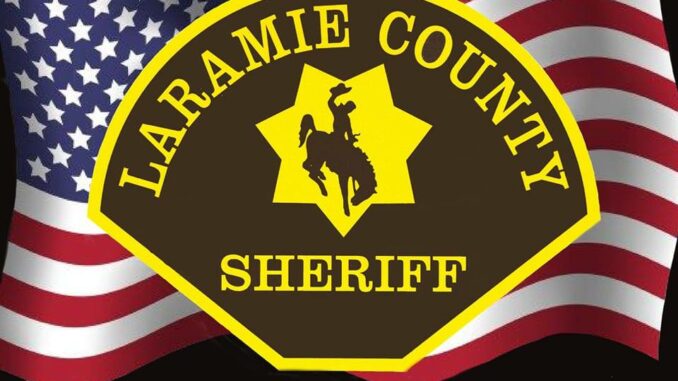 Sheriff Brian Kozak awarded Pine Bluffs Police Chief Austin Smith a Certificate of Commendation on Wednesday. This Commendation was in recognition of his exemplary dedication and exceptional actions in the line of duty.
On August 23rd at 1:23 PM, a shooting incident occurred in Laramie County that resulted in the tragic loss of life. Chief Austin Smith's swift response and effective coordination with his team played a pivotal role in locating and apprehending the individual responsible for this senseless act.
Furthermore, Chief Austin Smith's leadership during the subsequent traffic stop, conducted in collaboration with other dedicated deputies, showcased his exceptional ability to manage high-pressure situations. Chief Austin Smith's diligence in the aftermath of the incident led to the discovery and recovery of the firearm that the suspect discarded during the event. This level of commitment to detail and thoroughness underscores his commitment to ensuring the safety and well-being of our community.
Chief Smith's actions exemplify the very essence of what it means to serve and protect. We thank him for his outstanding service to the Pine Bluffs community and the broader Laramie County area. It is our privilege to work alongside Chief Austin Smith and to recognize his invaluable contributions to the pursuit of safety and justice.