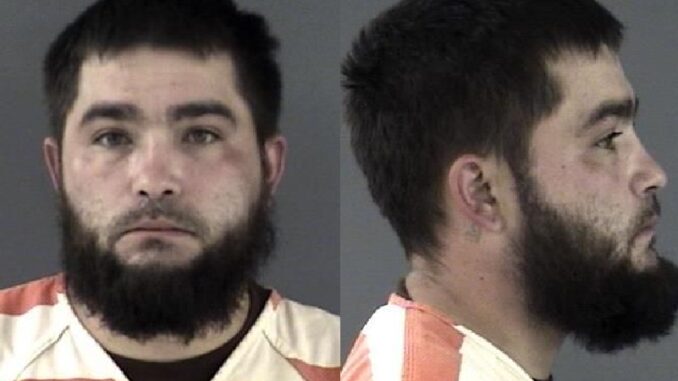 A suspect is in custody after shooting a firearm multiple times in public and causing disturbances Saturday afternoon.
Around 2:00 p.m., Cheyenne Police Officers were dispatched to a report of shots fired near the 2000 block of Van Lennen Avenue. Officers were advised that the suspect was traveling in a red SUV.
At approximately 2:18 p.m., two officers traveling together noticed an SUV matching the suspect vehicle description traveling near the intersection of East 20th Street and Maxwell Avenue. As officers pulled in behind the vehicle, an occupant later identified as 28-year-old Gerald Lopez, of Cheyenne, leaned out of the front passenger window with a firearm and shot in the direction of residences on East 19th Street. No injuries were reported.
Officers activated emergency lights and sirens to conduct a high-risk traffic stop. The driver, an adult female, pulled the vehicle to the side of the road on East 21st Street.
Officers approached the vehicle, occupied by the female, Lopez, and a one-year-old baby in the back seat. The female was ordered to exit, and Lopez was ordered to remain in the car.
Lopez ignored commands, exited the vehicle, and advanced toward the officers. After issuing multiple warnings, a Taser was deployed, and Lopez was taken into custody without further incident.
Lopez was booked into the Laramie County Jail on seven counts of reckless endangerment, one count of child endangering, and one count of interference with a peace officer.
This case remains under investigation by the Cheyenne Police Department.