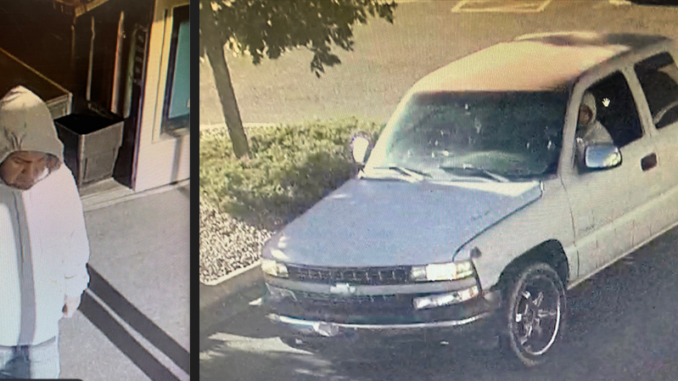 The Laramie County Sheriff's Office is looking to identify a suspect accused of theft. The man is suspected of taking a Graco paint sprayer out of the bed of a pickup in the Safeway Parking lot, 700 South Greeley Highway. This incident occurred on September 7th at around 8:10 AM.
If you have information about this or any other crime, call Crime Stoppers Silent Witness at 638-TIPS or on the web at silentwitnesslaramiecounty.com. You will remain anonymous and may be eligible for a cash reward of up to $1,000. 
All suspects are presumed innocent until proven guilty in a court of law.