Additional public input sought on cause of Badger Creek Fire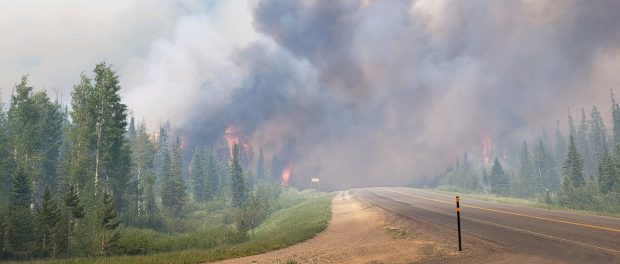 USDA 6-18-18
The Badger Creek Fire began on the afternoon of Sunday, June 10, 2018. The U.S. Forest Service has been actively investigating the cause of the fire. Wildland fire investigators have located the origin area of the Badger Creek Fire, and preliminary investigation indicates that the fire was human-caused. The fire remains under investigation.
Law enforcement officers from the U.S. Forest Service have received information from the public through the anonymous tip line; however, additional information is needed to assist with the ongoing investigation. If you have information on activity occurring in the area near Mountain Home Off-Highway Vehicle Trails north of Forest Road 501 and south of Forest Road 544, please call the Medicine Bow National Forest – Laramie Ranger District anonymous tip line at 307-745-2392.
When calling the tip line, select option 5 ("to report any other information"). Please provide information about the date, time, location, and any identifying facts about the activity. You are not required to leave your name or contact information, but it can be helpful in identifying responsible individuals.
The fire was last reported as 20,090 acres and 85 percent contained on the morning of Monday, June 18, 2018