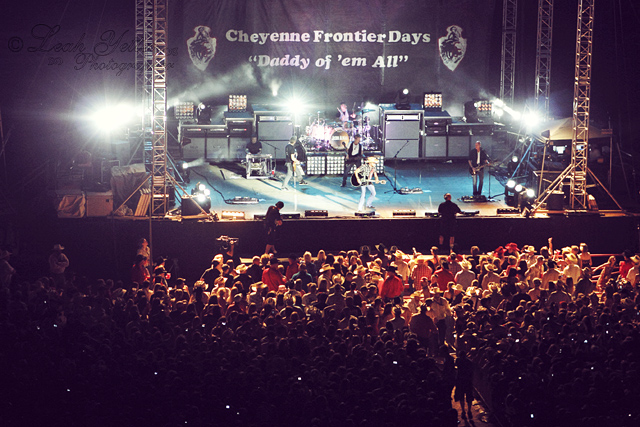 By Staff 7-8,2015
Cheyenne Frontier Days is hoping an investment to improve the sound quality of the night shows at Frontier Park will pay off.
CFD General Chairman Darin Westby said they had received numerous complaints over the last couple of years about poor sound quality, even forcing some customers to leave night shows.  Westby said most of the concerns for night show goers was the music was too loud and that quality was poor so they couldn't understand what the artists were saying or singing.
In response, Frontier Days hired a sound consultant to look into the problems, and come up with possible solutions.  One of the big issues was the old sound system was being driven too hard and was distorting the sound coming out of the speakers.  Westby hopes they have solved that problem by making a sizable investment into the Frontier Days sound system.
"By adding more speakers and spreading it out we don't have to push as much power to those speakers to get the same quality and volume.  We also added a bunch of sound panels in the lower B stand area to try to eliminate the sound bouncing off that back wall, and we have also added sound dampeners on top of all four speaker towers to ensure that the sound doesn't bounce off the roof of both B and C stands."
Westby said CFD is hoping with all the changes they have made in the sound system it will improve the quality and overall experience for night show goers.
The cost of the sound system improvements was around $25,ooo.