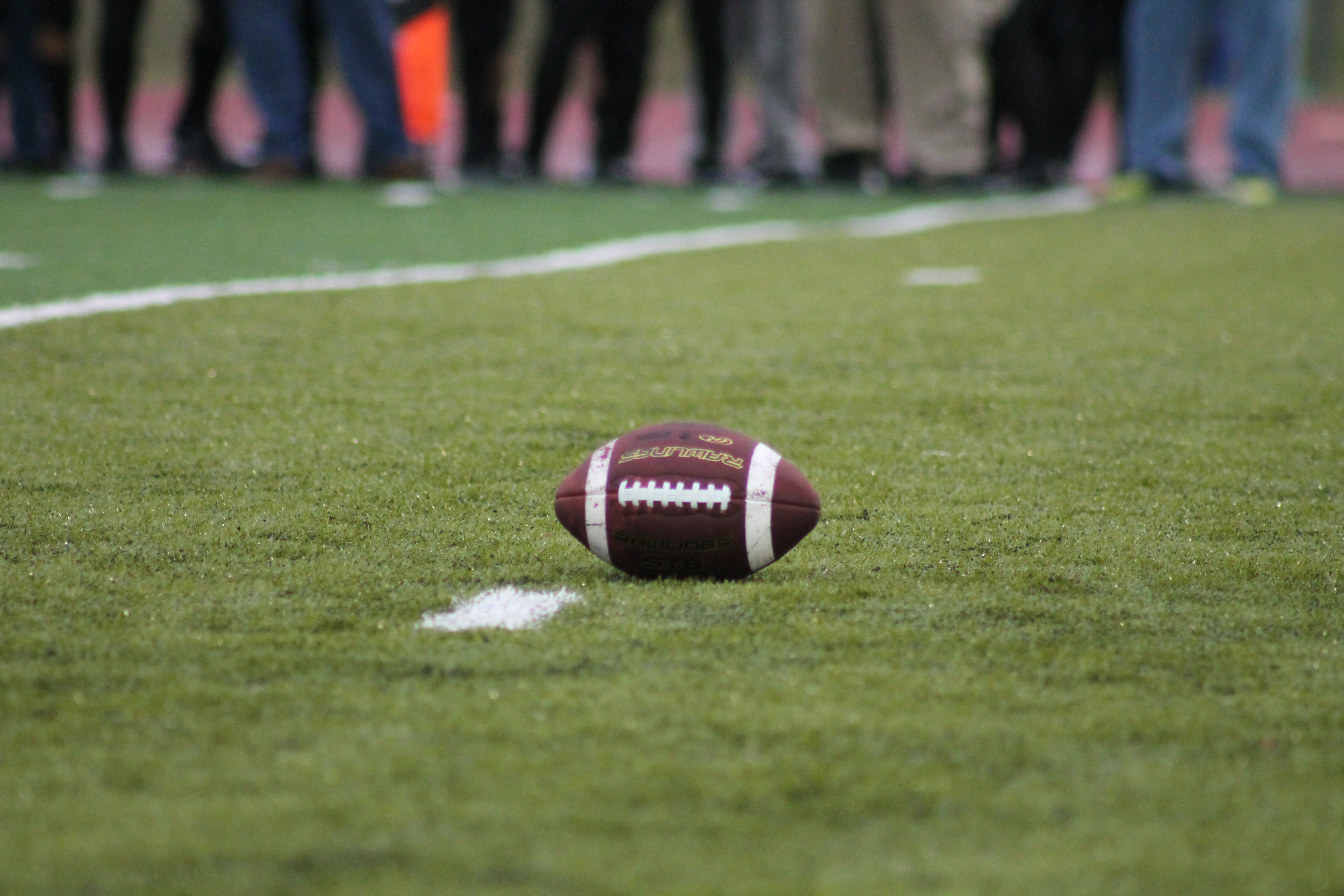 by Keith Kelley–3 Oct '15
Having lost three in a row heading into Friday night's 66th Capital Bowl, Cheyenne Central was in need of a spark to get their season on the right track.  They certainly got that, as the Indians would rally for a big win over Cheyenne East, 20-17 at Okie Blanchard Stadium.
Central quarterback Brock Anderson hit wide receiver Jason Teixeria on 4th and goal from the five, for a touchdown, with 1:17 left in the game.  In fact, the Indians converted on three fourth downs over the final drive.  Central defensive back intercepted East quarterback Baylor Hayes to seal the deal, as the Indians snapped that three-game losing streak.
The Thunderbirds jumped on the board first, with a nice drive that stalled out deep in Central territory, as they settled for a 28-yard field goal to lead 3-0.  Central responded with a nice drive of their own, getting all the way to the East two yard line.  But the game was delayed at the point for nearly an hour because of lightning.  As the teams came back, the Indians would score on third down, as Anderson hit Jared Lesley on a three-yard pass in the endzone.  Central would fail on a two-point conversion, and lead 6-3.
The T-birds would take a 10-6 lead into the lockerroom, as Ethan Ashworth would scored from a yard out.  Central got the ball to start the third quarter, and went right down the field, as T.J. Wiltanger rumbled in from two yards out, giving the Indians at 13-10 lead.  East would come right back down the field and score on their first drive of the second half, with Baylor Hayes getting in from four yards out to give the Thunderbids at 17-13 lead.
That set up the final drive, as Anderson directed Central down the field for the win.  Anderson ended up 17-31 for 170 yards and two scores.  East's Hayes rushed for 106, and also threw for 100 yards in the loss.
Central improves to 2-4 on the season, as the T-birds fall to 3-3.
Other scores:
Laramie  52  Cheyenne South  42