Cheyenne Couple Charged in Cockfighting Ring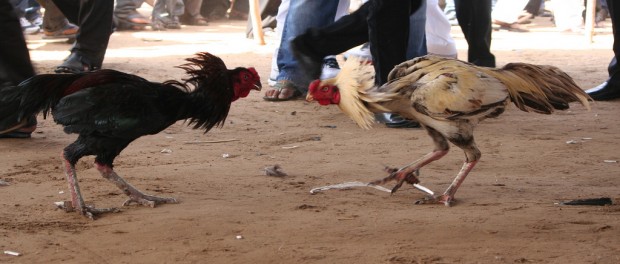 By Associated Press – 21 Jan '15
A Cheyenne couple is charged with felony animal cruelty for a cockfighting operation that was broken up last month.
The Wyoming Tribune Eagle reports the Laramie County District Attorney's Office filed the charges Tuesday against Louisa G. Carlos and Luis H. Carlos-Garcia.
Carlos has been given a Feb. 9 arraignment date in Circuit Court, but officials issued a warrant for the arrest of Carlos-Garcia. He also has an outstanding arrest warrant for violating his probation in a drug case.
Deputies and animal control officers seized 75 roosters and other evidence of cockfighting from a Cheyenne-area residence on Dec. 27.