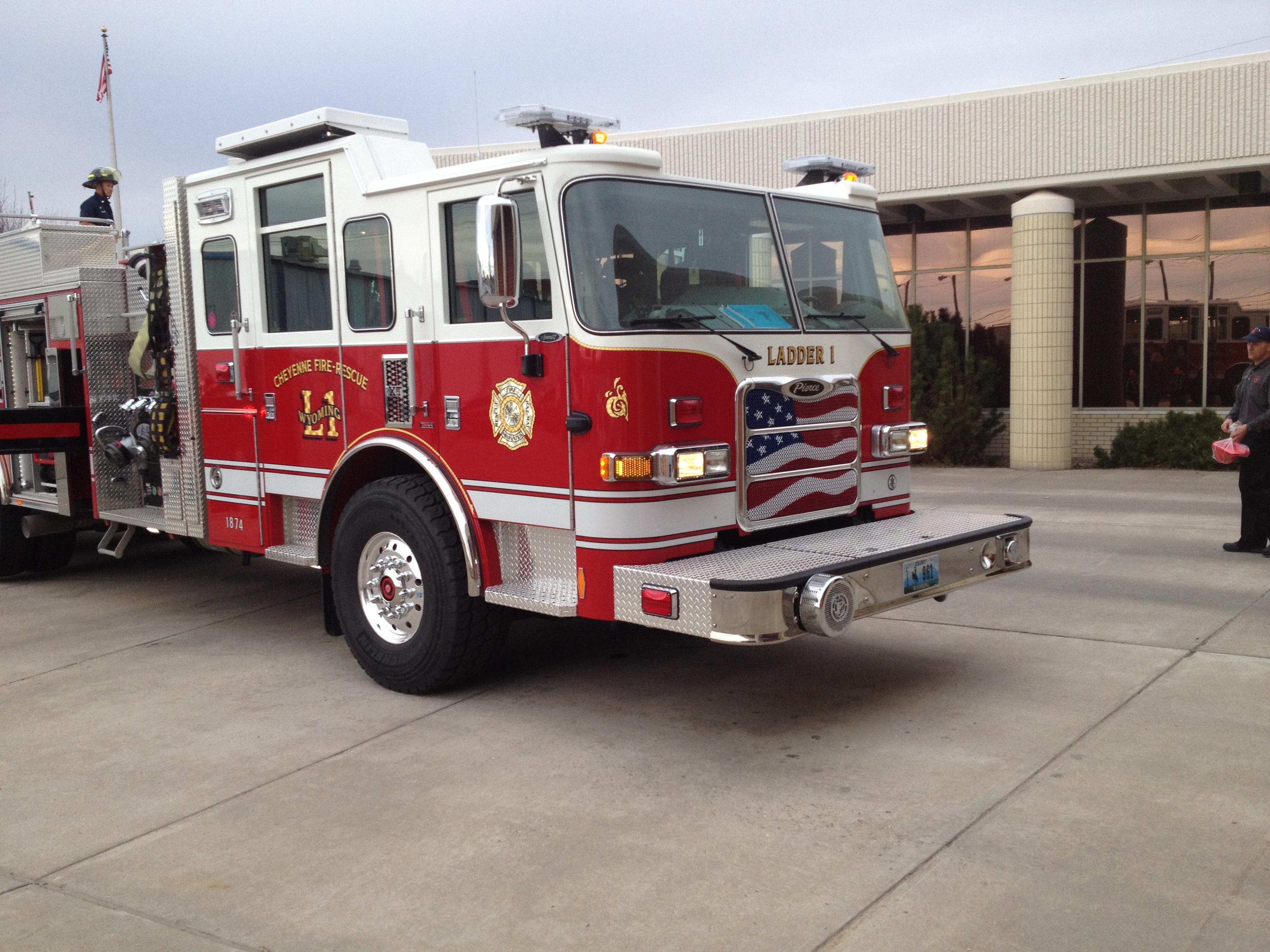 On Thursday at 5:23 p.m., Cheyenne Fire Rescue (CFR) responded to a fire involving a single-wide mobile home in the 2000 block of Missile Drive.    
Fire crews arrived within five minutes of the dispatch call and found heavy fire spouting from three sides of the home. Crews worked quickly to attack the fire from the exterior until the bulk of the fire was extinguished.
By 5:46 p.m., CFR had the fire under control, and the main body of the fire was knocked down. An engine crew of three firefighters then entered the building to search for occupants and found no one inside.
While this crew continued to search the remains of the home, they also worked to extinguish hot spots and smoldering debris.
Investigators from both Cheyenne Fire and Cheyenne Police Department are working together to determine the cause of the fire. An estimate of damages remains unknown at this time.
As a reminder to residents, fire officials are asking everyone to be mindful if they're driving in an area where fire crews are working a scene.
Please do not drive over any fire hoses, whether full or empty. Driving over any fire hose can damage its quality and purpose and incur unnecessary costs to the city. Even worse, driving over these essential apparatuses could likely cause the hose to burst, which could further lead to endangering the lives of our employees as well as other residents if the hose fails during an emergency.
Thanks to American Medical Response, Cheyenne Police Department, and Black Hills Energy for responding and assisting at the scene.