Keith Kelley is the Sports Director for KFBC and the Cowboy State News Network. He got his start in 2001, at KCSR in Chadron, NE, as the News and Sports Director. In 2003, Kelley moved to Cheyenne, WY, to work in the sports department at KFBC–the flagship of the Wyoming Cowboys and Cowgirls. In 2004, Kelley became the Sports Director at KFBC, where he has hosted the SportsZone–Cheyenne's longest running daily sports talk show–for the last 17 years. In 2020, Kelley became the Voice of the Wyoming Cowgirls, and broadcasted their first-ever Mountain West Conference Tournament title, and second-ever appearance in the NCAA Tournament. Kelley has numerous awards to his credit, as he is a four-time winner of the National Sports Media Association (NSMA) Sportscaster of the Year in Wyoming. He has also won Best Play-by-Play three times, from the Wyoming Association of Broadcasters, and earned best sports on three occasions from the WAB.
---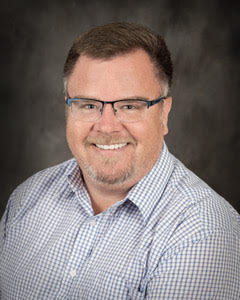 Jared Schaefer is News Director for Montgomery Broadcasting, KFBC AM/FM and CSNN The Cowboy State News Network. He began his radio career as an on-air host in Northern Iowa. Jared transitioned into news radio at two different stations across Illinois. At that time, he was awarded the Best Morning Newscast in a Medium Market by the Illinois Broadcasters Association. He accepted a news producer position for iHeartRadio in Phoenix, Arizona. Jared enjoys playing the violin in community orchestras and pit orchestras for musicals. He has also participated in barbershop quartets and choruses. Jared enjoys traveling to our National and State Parks whenever he can.
---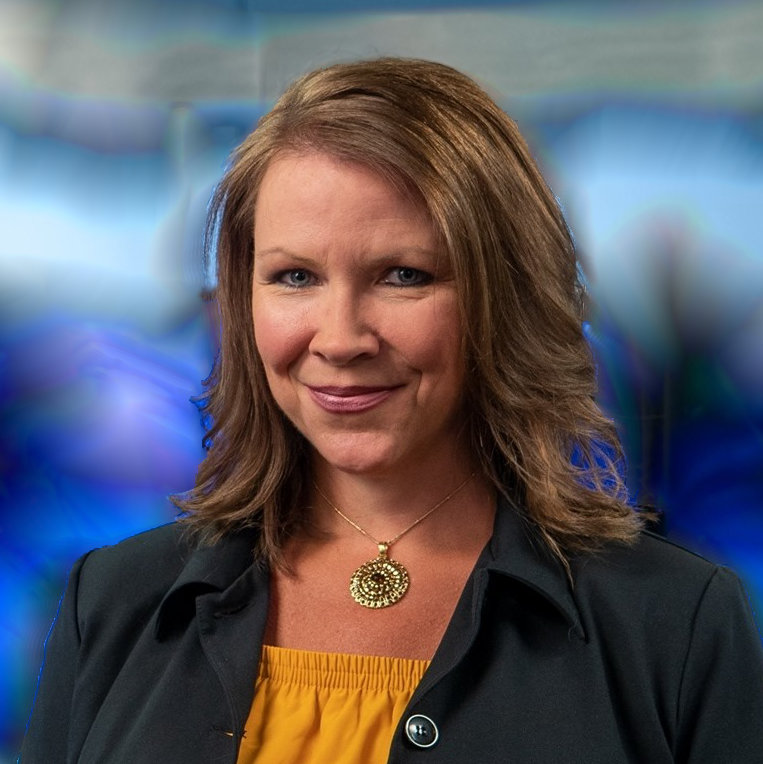 Kerri Hayden-Bates is the Host of Cheyenne Today for KFBC. While not born in Cheyenne, she considers herself a Cheyenne native, graduating from Central High School. She has been in the broadcasting/media business for over 25 years, with a degree in broadcasting from the University of Wyoming. Kerri has produced, anchored and directed numerous news and sports broadcasts for television and various media, including "Rodeo Roundup" a recap of the CFD and Greeley Stampede daily rodeos, which aired on local stations each night during rodeo season.
Kerri has always been a Wyoming Cowboys fan, and credits her role models, Dave Walsh and Larry Birleffi, for helping her pursue a broadcasting career.
Kerri and her husband, John, have two children, Slater and Trona.
---
Dave Montgomery, a Cheyenne native, is Owner and General Manager of KFBC and a 40 year broadcast veteran. He is a regular member of KFBC's afternoon sports talk show, The Sports Zone. Over his 40 year career Dave has had extensive experience covering high school, college, semi-pro and professional sports. For many years Dave was the producer and network director for all University of Wyoming football and basketball radio and television broadcasts. He has also produced broadcasts and telecasts for the United States Air Force Academy, Brigham Young University and Colorado State University On a free lance basis, he has worked for CBS, NBC, ABC and ESPN television. During his career Dave has been partners in several sports management and broadcast ventures with two sports legends, broadcaster Curt Gowdy and Oakland Raider Quarterback Ken Stabler. In 2013 Dave was elected by his peers to the Wyoming Association of Broadcasters "Hall of Fame."