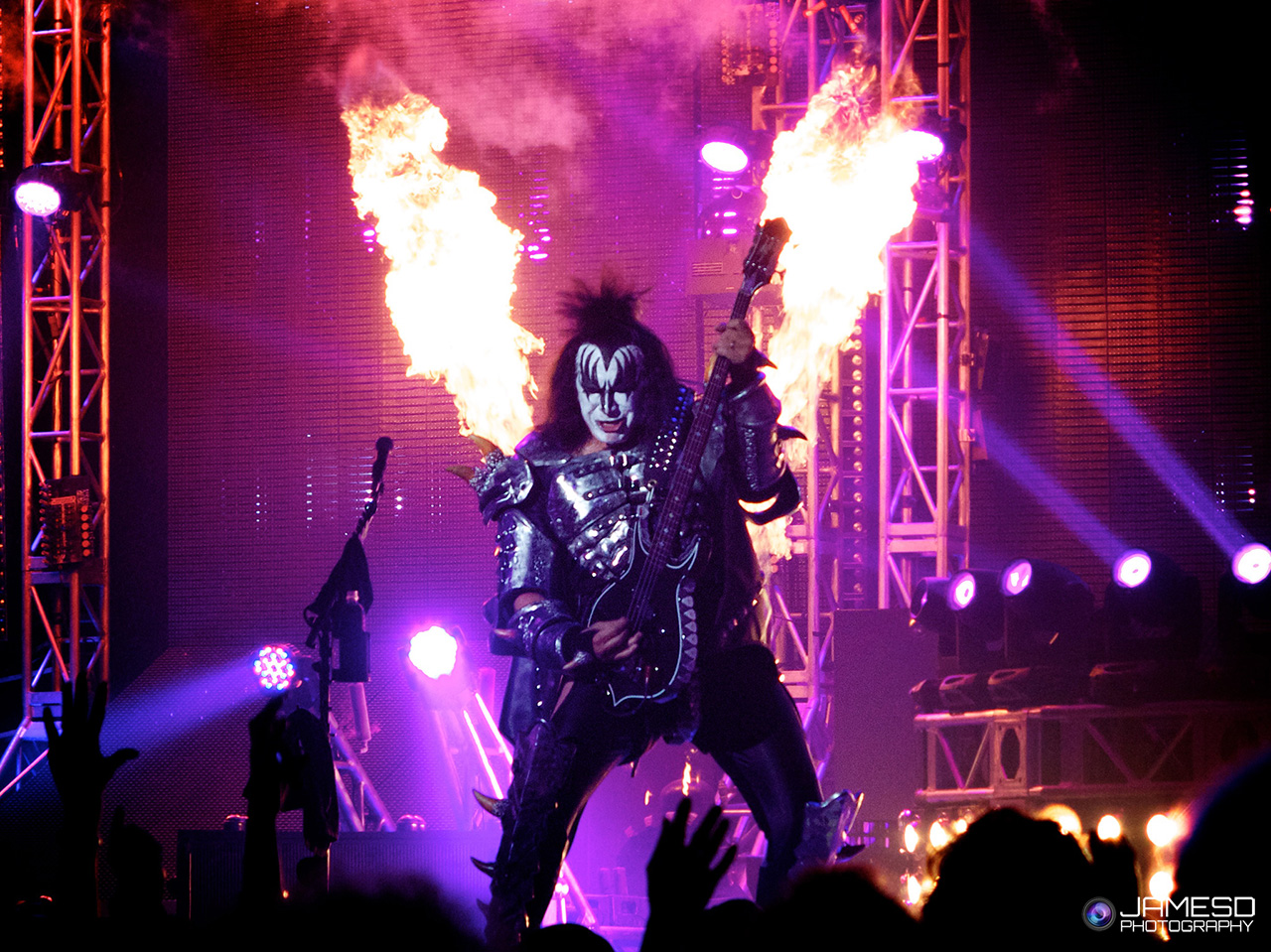 Fall Out Boy and KISS have been added to the 2016 Frontier Nights lineup.
Tickets will go on sale Friday, January 22 at 9 a.m. MST at www.cfdrodeo.com, the Cheyenne Frontier Days Ticket Office and by calling (800) 227 – 6336.
New artist Courtney Cole has been added as a special guest to the Kenny Chesney show and Aaron Watson will perform with KISS.
"We have been working on bringing shows that our rock and pop fans will enjoy," said Contract Acts chairman Scott Fleming. "And we are happy that our lineup is now complete for the 2016 season."
Chicago-based Fall Out Boy has enjoyed a year of success after their sixth studio album, American Beauty/American Psycho debuted at #1 on the Billboard Top 200 and peaked at #1 on iTunes in more than 22 countries upon its release in January of 2015. American Beauty/American Psycho is the follow-up album to the GRAMMY-nominated, gold-certified Save Rock and Roll which also debuted at #1 on the Billboard Top 200 in 2013.  The group has been a mainstay on the charts for the last ten years with platinum-selling singles such as "Sugar, We're Goin Down," "Dance, Dance," "My Songs Know What You Did in the Dark (Light Em Up)", and "Centuries." Fall Out Boy closed 2015 by topping several of the Billboard Year-End charts in the Rock category including: Top Rock Artists, Rock Digital Songs Artists, Hot Rock Songs Artists and Rock Streaming Songs Artists.
KISS, still known as the "Hottest Band in the World," has legions of devoted fans that follow the band best known for hits such as "Rock and Roll All Nite," "Beth," "Detroit Rock City," and "I Was Made for Loving You." The band holds honors as one of America's top gold record champions, selling over 100 million albums worldwide in their 40 year career.  KISS' career boasts decades of record-breaking tours around the globe and notable appearances at Super Bowl XXXIII, the 2002 Winter Olympics, the 2005 Rockin' the Corps concert for U.S. troop in Iraq and Afghanistan, and performing on the 2009 American Idol finale.
Additionally, the 120th annual Cheyenne Frontier Days™ will feature nine days of professional rodeo with the PRCA, hundreds of vendors, a full carnival and everything else fans have come to expect from the "Daddy of 'em All.®"
The CINCH Rodeo Shoot-out will return after its second successful year. The fast-paced, condensed format will feature 40 top contestants in bareback, saddle bronc, steer wrestling, barrel racing and bull riding in one afternoon.
Night show ticket prices will range from $27 to $69, with daily rodeo tickets costing $20 to $35. A $3 discount is offered on rodeo tickets purchased before July 1.
Fans can upgrade to a Frontier Nights® Fast Pass for early admission to the Party Zone, a voucher for best-available same-day rodeo tickets and a souvenir rodeo program. For a full events schedule and profiles of musical acts, go to http://www.cfdrodeo.com.
2016 Frontier Nights® Schedule
July 22:                                    CINCH Rodeo Shoot-out
July 22:                                    Sam Hunt with special guest Maddie & Tae
July 23:                       Fall Out Boy
July 24:                                    Billy Currington with special guest Ned LeDoux
July 25-26:                  Championship Bull Riding – World Finals 2016 – The Road to Cheyenne
July 27:                                    Kenny Chesney with special guest Courtney Cole
July 28:                                    Jake Owen with special guest Old Dominion
July 29:                       KISS with special guest Aaron Watson
July 30:                                    Florida Georgia Line with special guest Cole Swindell
July 23 – 31:                PRCA Rodeo action