Cheyenne Mayor Marian Orr Issues Response To Great Lakes Airlines Suspending Operations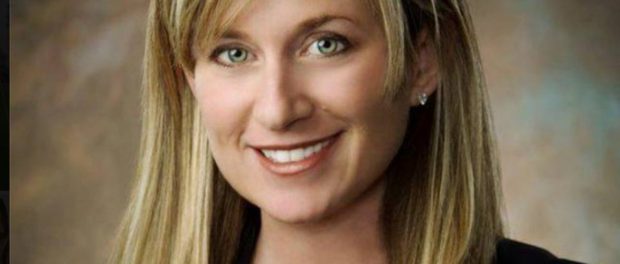 City 3-27-18
On Tuesday, City of Cheyenne Mayor Marian Orr expressed her surprise and disappointment in learning Great Lakes Airlines immediate suspension of flights through social media on Monday evening.
"I was initially shocked that Cheyenne Regional Airport Director Tim Barth nor I were contacted by Mr. Doug Voss and afforded the courtesy of personal communication," Orr stated. "But after further reflection, I shouldn't have been surprised. Last minute cancelled flights and their lack of reliability is simply a mirror of their leadership. I only hope they did better by their employees and provided some financial relief as they search for new jobs".
Doug Voss is the Co-Founder of Great Lakes.
Community members have been meeting weekly in previous months to determine a best match in both market and carrier for the airport.
Orr stressed that "This is not a time to panic, but rather instead realize we need to make some hard decisions sooner versus later. The tough decision to be made is how do we pay and how much are we willing to pay – to bring a reliable air carrier into Cheyenne? While initially a subsidy may be necessary, I am only willing to do so if the numbers pencil out that doing so won't be on-going. That the flights will pay for themselves, and ultimately, bring additional sales tax revenue."
Orr suggested in recent meetings that funding air transportation should be considered critical infrastructure to the Capital City and that means a constant funding source. Although the state has capped the lodging tax at 4 percent, Orr plans to work with legislative leaders to increase the maximum possible tax to 6 percent. The tax must be voter approved every four years.
"This is a tax that is paid by our visitors, and at least for Cheyenne, is among the lowest in the region. Few, if any of us, consider lodging tax rates when paying for a hotel or motel while traveling. By earmarking one or two percent of the bed tax to air service, we can commit to funding air travel outside of having to use general fund revenue to do so" said Orr.
Orr expressed the need to look beyond Cheyenne and to the South where increased traffic time for all the communities along the front range makes flying out of Cheyenne an overall better experience than driving to, and parking, at Denver International Airport (DIA).
The Northern Colorado Regional Airport remains without a control tower, which according to Allegiant Air, was their reason for discontinuing service at that location. The key, however, will be consistency according to Orr.
"Voters approved the new air terminal because they saw the future need, and that future is now. We had to meet the increased federal safety regulations, and our new terminal will provide for that," Orr added. "We are an important diversion site for DIA, and our airport receives big dollars every time that happens. We can't forget how important Cheyenne is for the Wyoming Air National Guard. The new terminal was never a 'build it and they will come' project. It was necessary because of both federal mandates and aging infrastructure."
Orr said these next few weeks will be critical, because as of today, the airport has 90 days to secure a replacement carrier or Transportation Security Administration (TSA) will de-federalize the checkpoint. Re-establishing the checkpoint, if it is lost, could take over six months.
Orr will be meeting with city, county, and state officials in the coming days to determine the path forward.