City/MPO Kicks Off Bicycle Safety Campaign Through Cheyenne Safe Streets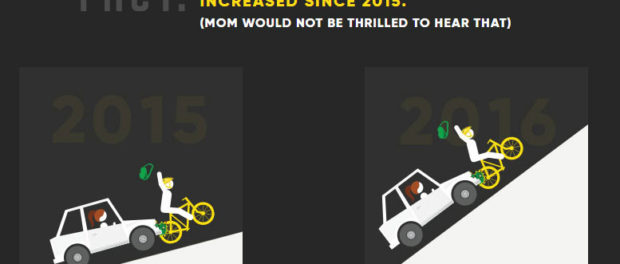 City 6-5-17
The Cheyenne Metropolitan Planning Organization (MPO) in coordination with the City of Cheyenne is launching a campaign in the month of June to increase bicycle safety in the Cheyenne area. The campaign is part of the MPO's Safe Streets initiative to address transportation safety priorities in the community. During this month efforts, will be stepped up to educate all road users about the safety of bicyclists on our streets.
With bicycling increasing in popularity as a viable transportation mode, more biking events like Cheyenne's Bike to Work Week during the warmer months and new bikeway infrastructure being installed on a regular basis, this campaign will help raise motorist awareness that cyclists have equal rights and responsibilities to the road per the Wyoming State Statutes. At the same time both motorists and bicyclists should look out for each other and show mutual respect. This is the key message that the MPO and the City wish to highlight through this campaign. Also, with the recent installation of on street bicycle infrastructure such as bike lanes and 'sharrows' in the downtown area, it is becoming important for motorists and cyclists to safely coexist on the City's roadways.
The Safe Streets Cheyenne Campaign (www.safestreetscheyenne.com) has information on bicycle safety and a few videos to learn the rules of the road when riding with traffic as well as sharing the road with cyclists while driving or walking. The community will be encouraged to visit this page and learn more during the campaign. Additionally, messaging through social and print media, Downtown banners and Cheyenne Transit Buses will get the word out to the community.
The MPO, which conducts transportation planning in the Greater Cheyenne Area, has been coordinating transportation safety efforts over the past several years under the Cheyenne Transportation Safety Initiative.