COMEA Shelter Expands to Day Hours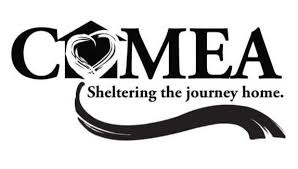 COMEA 11-20-17
The COMEA Shelter has announced they will begin providing day services as early as December 4. COMEA, currently a night time only shelter, is responding to the results of the Cheyenne Police Department Change program. CPD officers working with the Change program quickly discovered that many problems in the downtown area are a result of folks having nowhere to go during the day. Those experiencing frequent arrests are not typical residents of COMEA for a variety of reasons, including COMEA's no tolerance policy regarding alcohol.
The day shelter will operate on a behavior based model. COMEA staff will test for alcohol, but as long as the individual is not demonstrating aggressive or abusive tendencies, they will be allowed inside during daytime hours. Shelter staff will be on hand during the day to engage with individuals utilizing the day shelter in order to offer services that encourage sobriety and movement from the streets to the shelter and eventual independence.
"We've always known our no tolerance policy has prevented us from reaching a number of homeless, and we struggle with that," says Director Robin Bocanegra. "Offering a warm and safe place during the day allows us some contact with these folks and the ability to develop a relationship which will hopefully lead to them accepting services."
COMEA will also be reaching out to their community partners with an offer to utilize space in the day shelter in order for sister agencies to bring their services to the people who need them. Coffee and snacks, along with a small lunch, will be provided.
The day shelter will be open from 9 a.m. to 4 p.m. Those wishing to stay for dinner and a bed must be sober by the 4 p.m. check in; beds will continue to be provided solely to those who are sober at evening check in.
To learn more about how you can support this effort, contact Robin at director@comeashelter.org.