Concealed Carry Bill Advances, But With Changes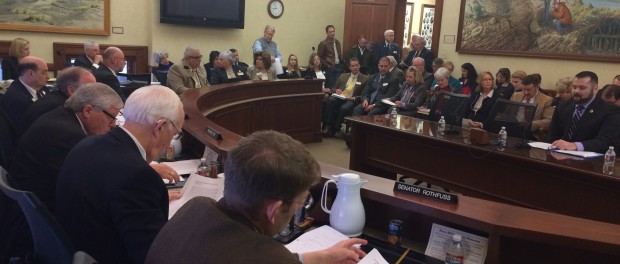 By Associated Press – 25 Feb '15
A bill that would allow people with concealed carry permits to take their guns to most public places in Wyoming has received the support of a state Senate committee.
The Senate Education Committee endorsed the bill 3-2 Wednesday after changing it to let local governing officials decide whether to allow concealed-carry in public places.
House Bill 114 now heads to the Senate floor for more debate.
The bill's sponsor, Republican Rep. Allen Jaggi of Lyman, says he doesn't like the proposed changes.
Jaggi's proposal would allow concealed carry permit holders to take their weapons to any public place, including schools and college campuses, or event, except courtrooms. Private businesses and property owners would be allowed to prohibit guns.