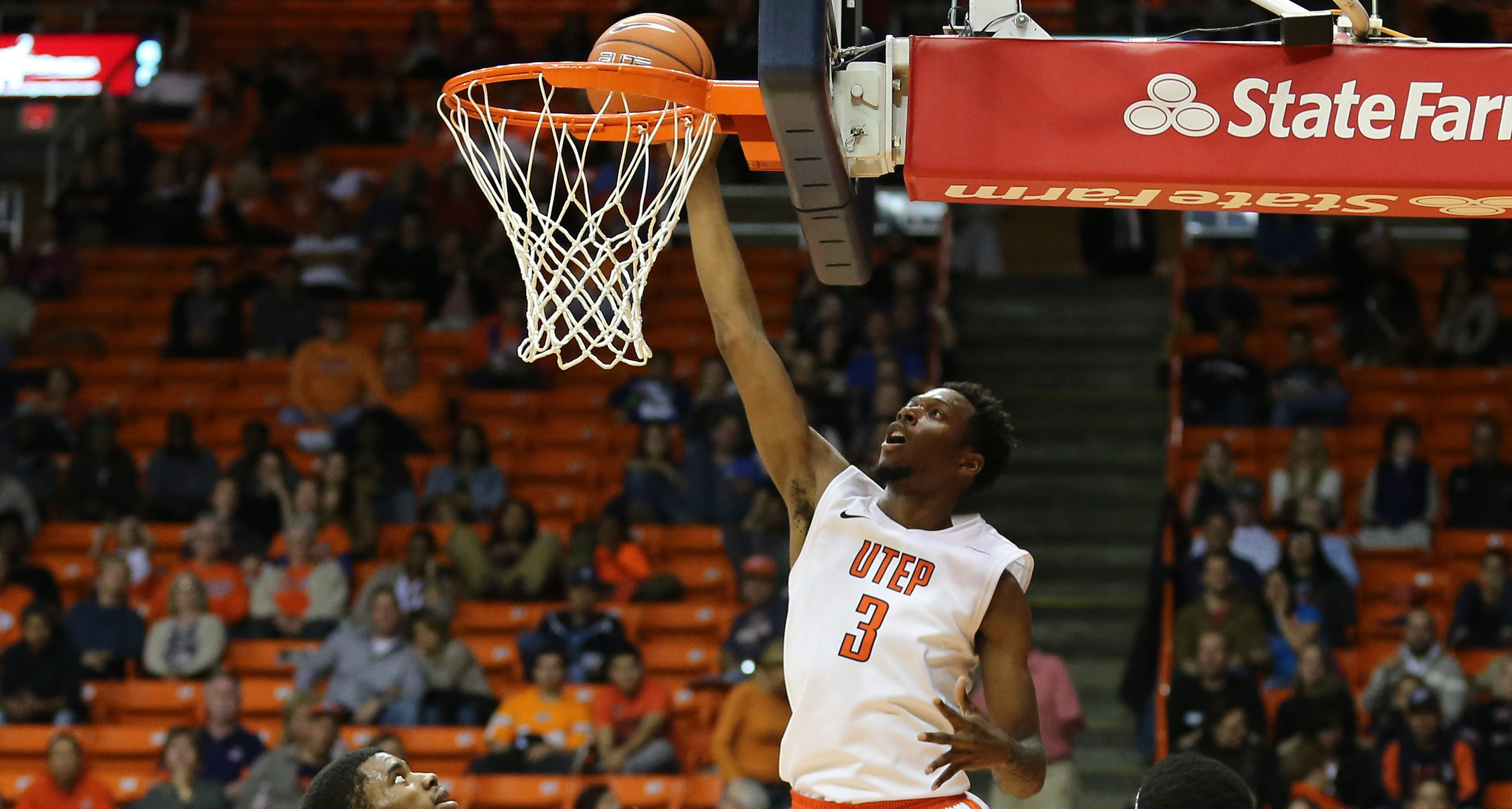 by staff–7 Jun '16
University of Wyoming head basketball coach Allen Edwards announced Monday that Brodricks "Buddha" Jones will transfer to UW from the University of Texas El Paso. The 6-10, 220-pound forward will sit out the 2016-17 season to fulfill NCAA transfer rules, and will have three years of eligibility remaining.
"We are excited about Brodricks' (Jones) size and versatility, and he fits the direction we want to bring this program," Edwards said. "Next season will be a great opportunity to teach him the process of our system and coaching him on areas that will help him contribute to this team down the road."
A native of Los Angeles, Calif., Jones was a four-star recruit and a national top-100 player out of high school according to Rivals.com. He was also a highly-ranked forward by ESPN and Scout.com with both services giving him a three-star rating.
During his three seasons at the varsity level in high school, Jones averaged a double-double. His senior campaign at Lawndale High School, he averaged 18 points and 11 rebounds per contest garnering First Team All-CIF Division 2AA honors. He helped his team to the finals of the CIF State Division II Championship during his senior season.
"We are thrilled to have Brodricks join us after having a great relationship with him during the recruiting process when he came out of high school," UW assistant coach Jeremy Shyatt said. "He has the ability to play multiple positions. Brodricks has a variety of skills on the offensive and defensive sides of the court and has the ability to play beyond the three point line on both ends of the floor."
Last season, Jones averaged 1.3 points and 1.4 rebounds in 16 games off the bench for UTEP. Jones missed nine contests with a knee injury before returning to the lineup. He averaged 8.6 minutes per contest. Jones grabbed a career-high five rebounds against Loyola in the season opener. He recorded a career-high three blocks in 13 minutes off the bench against Florida Atlantic.