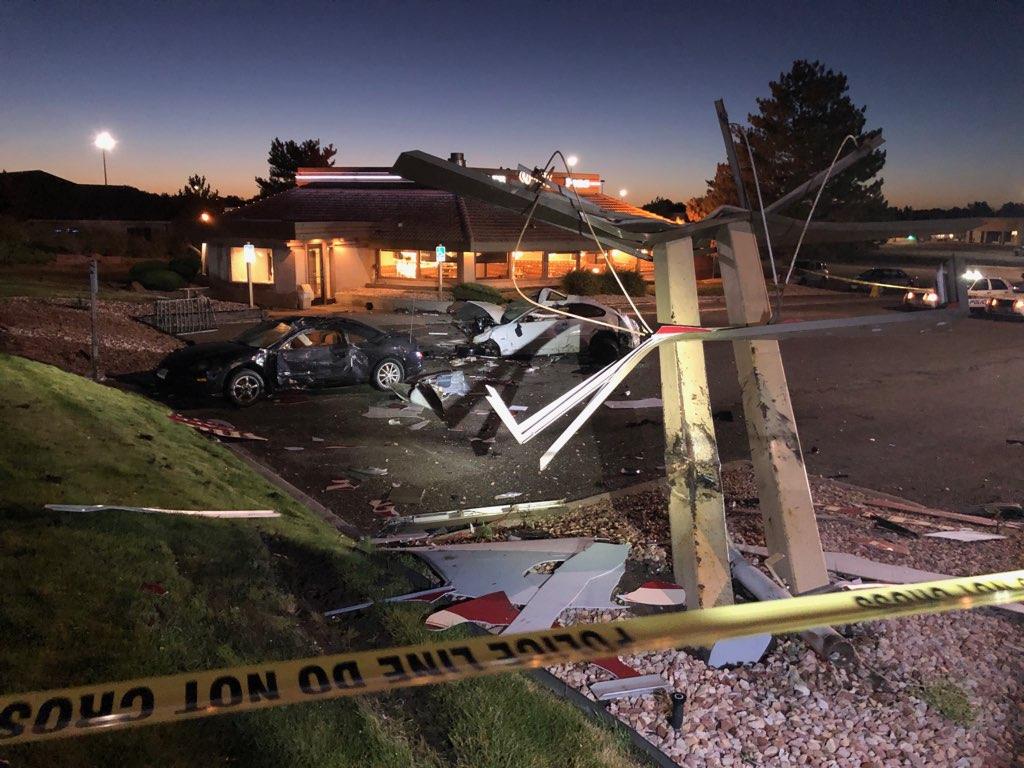 CPD 9-26-19
The Cheyenne Police Department responded to a serious injury crash
which occurred shortly before 4:00 a.m. on September 26 at Shari's, 3609 E. Lincolnway. The only person involved in the crash sustained life-threatening injuries and his identity is being withheld until his family can be notified. The driver was headed eastbound on E. Lincolnway before his BMW sedan left the roadway at a high rate of speed. The vehicle struck the Shari's sign and an unoccupied car in the parking lot. The driver of the BMW was ejected from his vehicle.

Upon inspection of the BMW, investigators suspect the driver was not wearing a seatbelt at the time of the crash. Debris from the crash broke several panes of glass in the restaurant, but nobody else was injured in the event. The driver was transported to Cheyenne Regional Medical Center. The CPD is continuing its investigation into the crash, which will assess any factors contributing to the crash such as any medical conditions the driver may have had or driver impairment.