CPD 10-20-18
The CPD is investigating a strongarm robbery which took place at 2029 Dell Range (Big D Exxon) on October 10th. A little after 10:30 a.m., this suspect entered the store and left. He came back several minutes later wearing a ski mask and attempted to take merchandise. When store employees confronted him, he fought with the employees, losing his shirt in the process. He then fled in this white Chevy Blazer. We are still trying to identify this suspect and are taking tips through Silent Witness.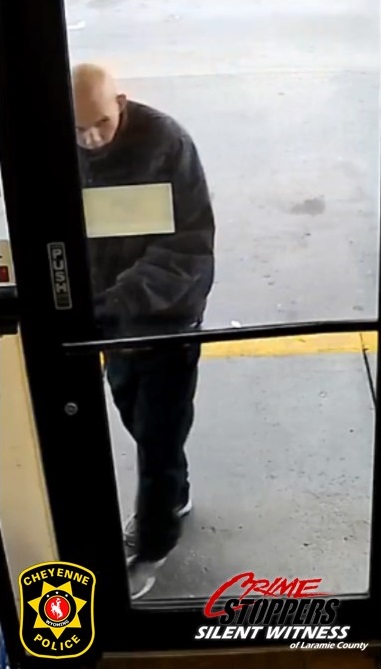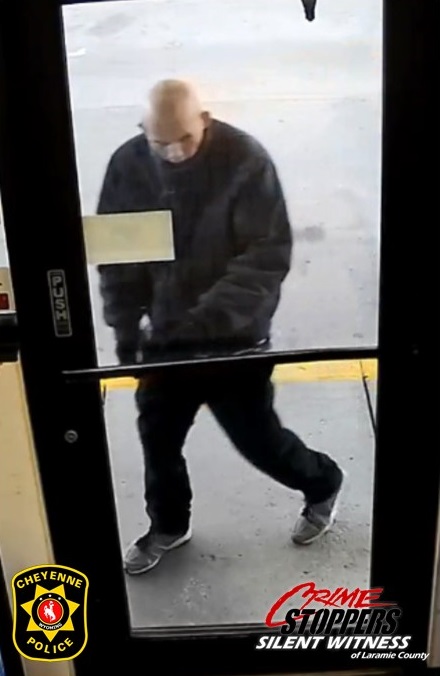 If you have information about this or any other crime, call Crime Stoppers Silent Witness at 638-TIPS or go to www.silentwitnesslaramiecounty.com.
You will remain anonymous and may be eligible for a cash reward of up to $1,000.00. The caller I.D. system is not installed on the Silent Witness phone lines.