DDA Spearheading Graffiti & Tagging Removal Campaign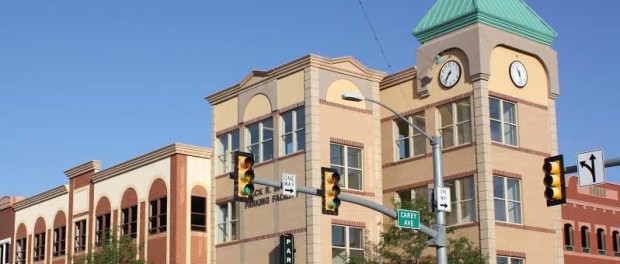 DDA 6-12-18
In recent months, downtown Cheyenne has experienced an increase in graffiti and tagging. In response to this growing issue, the Cheyenne Downtown Development Authority/Main Street is spearheading a coordinated campaign to get rid of this growing blight on the central business district. DDA/Main Street is partnering with the Cheyenne Police Department's Graffiti Abatement Team and with local business, Pyro Hydro-Jetting, to offer building owners two options for dealing with graffiti. The goal of the campaign is to have the tagging and graffiti in downtown removed by July 1st.
The CPD graffiti abatement service is free of charge; with the stipulation that building owners must complete, sign and return an Abatement Waiver to receive services. CPD's free abatement service includes painting over the tagging/graffiti with paint that is as similar in color as possible to the building. Building owners can also provide their own paint for CPD to use. Downtown building owners can reach out to the DDA to get a CPD waiver form by contacting Esther O. Gonzales at esther@downtowncheyenne or 307-433-9730 x1. They can also access the on-line waiver at: https://www.cheyennepd.org/DocumentCenter/View/51.
Building owners who are interested in having the graffiti pressured washed off their buildings using bio-degradable products should contact Nathan Poirot of Pyro Hydro-Jetting at 307-514-0072. A special discount is available by mentioning a referral from DDA/Main Street.
Not only is graffiti and tagging an eyesore, when it is concentrated within an area people tend to view it as a sign of a deteriorating neighborhood. DDA/Main Street is committed to working with CPD and downtown property owners to help curb and eliminate graffiti because an inviting appearance, along with cleanliness and safety is vital to growing downtown's business and appeal.