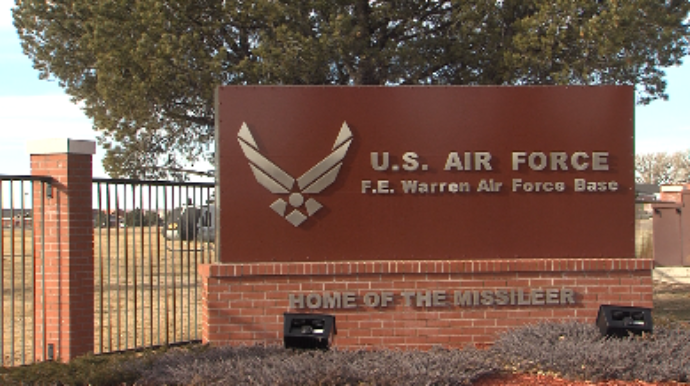 The 90th Missile Wing has canceled the 2023 Wings Over Warren airshow due to a loss of support from the headline act on F.E. Warren Air Force Base.
The U.S. Air Force Thunderbirds demonstration team determined that performing in Cheyenne carries too much risk with lack of an approved emergency landing airfield nearby.
"The closure of the large runway in Cheyenne is a key factor in this decision. After much discussion and consideration, cancelling the show for 2023 is the best way to ensure the safety of our community and the Thunderbirds," said Col. Catherine Barrington, 90 MW commander. "While we are sad to discontinue our airshow, we understand the risk that comes with performing and are grateful to the Thunderbirds for their many years of support."
The Cheyenne Regional Airport has been under intermittent construction for several years. In 2021 and 2022, the Thunderbirds flew their Cheyenne performance out of Fort Collins airfield in northern Colorado.
Following the Wings Over Warren airshow in 2022, one of the Thunderbird's F-16 fighter aircraft conducted an emergency landing in Fort Collins due to a hydraulic leak, spilling fluids across the runway after it landed. This forced the rest of the team to divert across Denver International Airport airspace and land at Buckley Space Force Base, Colorado, which has the closest necessary safety equipment for F-16 emergency landings.
"The team made the difficult decision, due to safety and logistics challenges operating deployed from Colorado, to not return to Cheyenne's airshow this season," said Lt. Col. Justin Elliott, Thunderbird 1 and team commander/leader. "While disheartened to part with this important tradition, we hope to see a fully-constructed runway allowing our safe return to Wings Over Warren in the future."