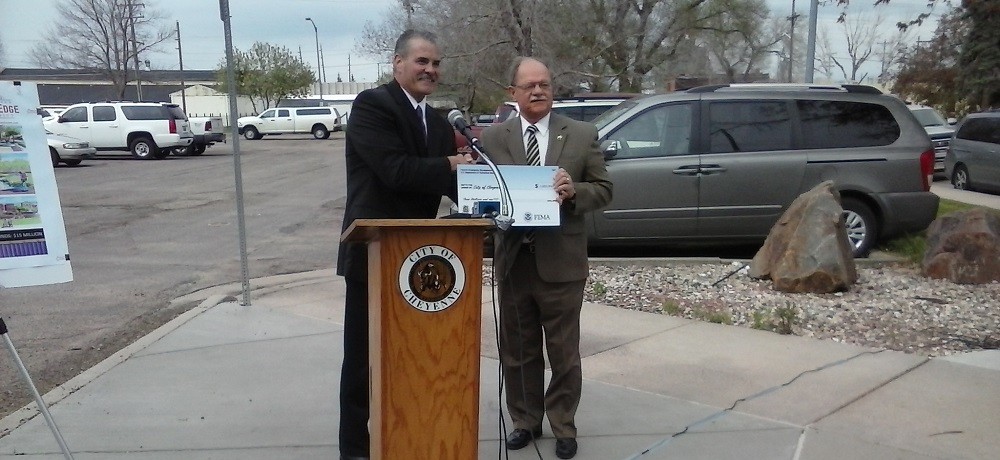 By Staff 5-14,2015
The City of Cheyenne's West Edge Project received a big shot in the arm yesterday.  The West Edge Project is a plan to improve infrastructure in the area just west of the downtown area of Cheyenne.
City and State officials announced a $3 million dollar grant from the Federal Emergency Management Agency yesterday, the money is for flood mitigation of the West Edge.  The $3 million grant will go towards turning the city owned parking lot across the street from the Municipal Building into a detention pond and green space area.
"The beauty of these additional dollars is that we will be able to leverage prior grants that we have received in just a very short period of time," said Cheyenne mayor Rick Kaysen.  "The voters said in the latter part of 2012 we want to tax ourselves, so in two plus years we have been able to maximize the number of dollars available."
The FEMA grant has brought the total to $10.8 million in grant funds received for the West Edge Project, and combined with the $4.8 million approved by voters it brings the total for the project to over $15 million.