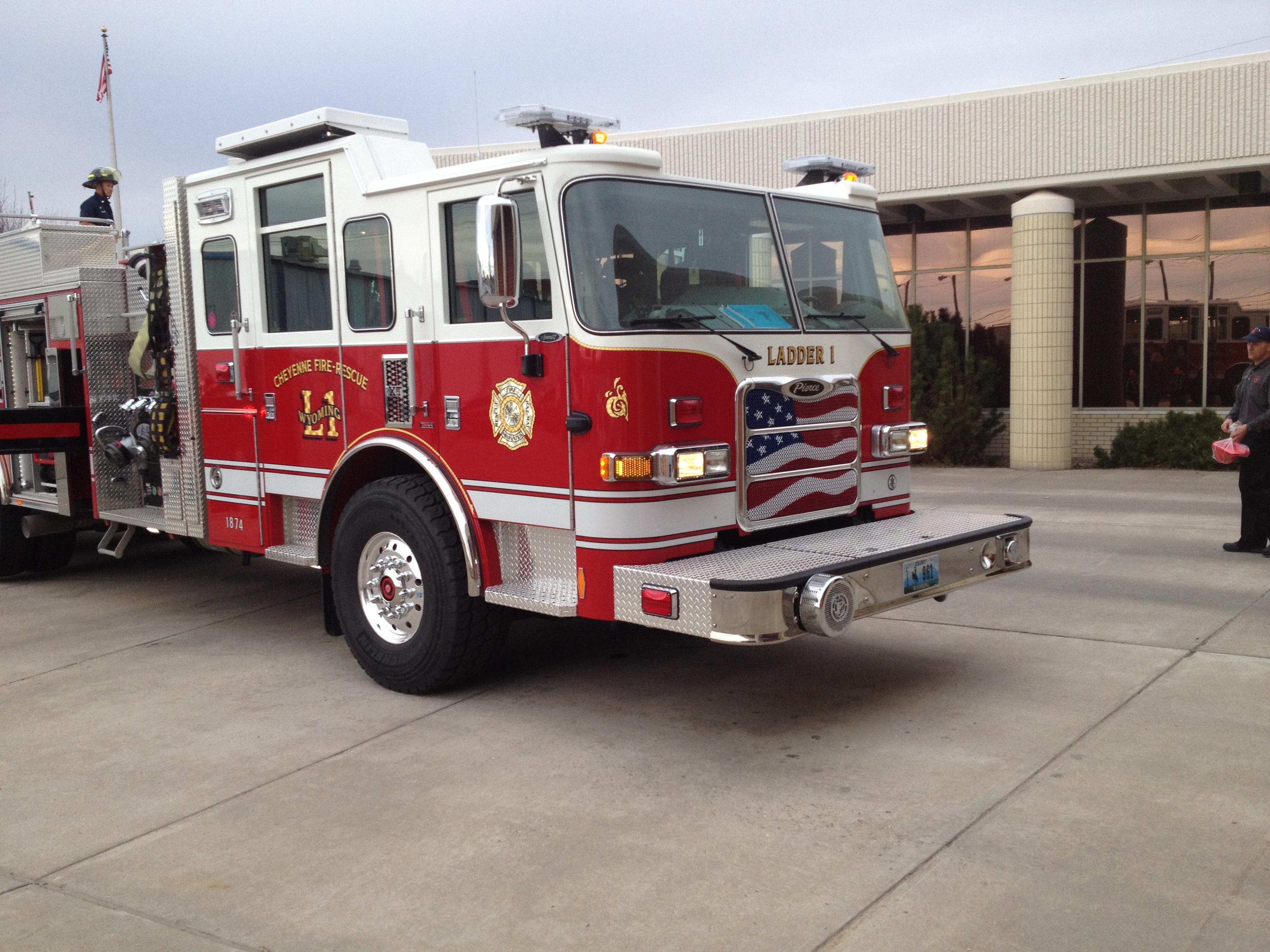 City of Cheyenne   12-6, 2016
Firefighters from four fire departments battled an industrial fire in the 4100 block of West Fifth Street late Monday night.
Firefighters from Cheyenne Fire & Rescue were called out at 10:33 p.m. and arrived on scene at 10:39 p.m. Because of the location and weather conditions, Cheyenne Fire & Rescue called for mutual aid assistance from Laramie County Fire District 1, Laramie County Fire District 2, and F.E. Warren Air Force Base. There were 30 firefighters on the scene. Firefighters had the fire under control at 4 a.m. and cleared the scene at 7:20 a.m. Tuesday morning. The location of the fire is in a county pocket in the southern portion of the City.
There were no occupants in the building at the time of the fire. One firefighter was injured after slipping on ice. The building was considered a total loss. Cause of the fire is under investigation.
Firefighters had to deal with extreme cold temperatures with wind chills well below zero through the night. The weather, especially the wind, caused water lines to freeze, and air tanks not to work properly. Firefighters were switched out every 20 to 30 minutes to get new tanks and to get warm.