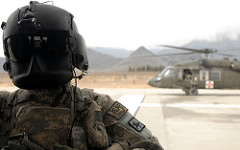 FCFCU 5-27-18
Nuvision Credit Union, First Cheyenne Federal Credit Union and Unified People's Federal Credit Union Use the Power of Three To Salute Our Military
Active duty and retired military are invited to come to the Exchange Express Gas Station on F.E. Warren Air Force Base from 11:00 a.m. to 1:00 p.m. on Memorial Day, Monday, May 28th to have their gas tanks filled up for free.
Nuvision Federal Credit Union First Cheyenne Federal Credit Union and Unified People's Federal Credit Union are holding this event in honor of those who have served our country and continue to do so. The Nuvision Memorial Day event will also include a BBQ in the Trails End parking lot from 11:00 a.m. to 1:00 p.m.
This is an inaugural event for Nuvision Federal Credit Union in Cheyenne, which has recently partnered with First Cheyenne Credit Union and Unified People's Federal Credit Union to bring their top caliber history of service to Wyoming.
"In honor and gratitude to those who given of themselves to protect our country, Nuvision Credit Union's team of associates will be pumping gas as well as hosting a BBQ lunch for veterans and active military," said Attila Morgan, Nuvision's Manager of Community Engagement and Public Relations.
A valid military ID is required to receive gas during the two-hour giveaway.
For more information about the Memorial Day Gas, please visit http://nuvisionfederal.com/event/memorialdaycheyenne
LOCATION: Exchange Express Gas Station, Francis E Warren Air Force Base, 400 N. Fort Steele Way WY 82005
TIME: 11:00 a.m. to 1:00 p.m.
ABOUT NUVISION CREDIT UNION: Founded in 1935, Nuvision (nuvisionfederal.com) is a financially strong, well-capitalized, full-service credit union with assets of over $1.5 billion. Headquartered in Huntington Beach, California, Nuvision is federally insured with 15 branches and 92,000 members. Most importantly, Nuvision shares our values and will continue our member-focused philosophy and community commitment.