Game and Fish investigating poaching cases near Baggs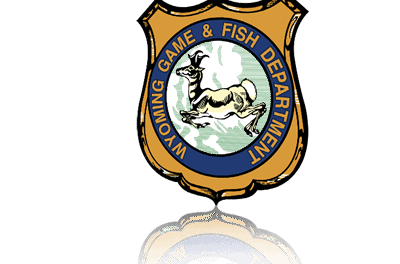 WGF 11-10-17
Wyoming Game and Fish Department Baggs Game Warden Kim Olson is seeking information on one deer and two elk poached in Elk Hunt Area 21 near Baggs, Wyo., between October 24 and 29.
A buck mule deer was shot and left to waste during elk hunting season in hunt area 21 near Divide Peak on the evening of October 24 or early morning of the 25th. Olson believes the 4 X 3 buck mule deer may have been shot when it was mistaken in fading light for an elk. The deer was left to waste.
A bull elk was discovered on October 29 and left to waste in the Mill Creek area of hunt area 21. The head was removed from the elk and a nearby elk was harvested. The two elk were shot about 50 yards apart and the heads were removed in the same manner on both. Another dead bull elk, also left to waste, was reported on October 29. The elk had the head removed and was shot in the Cow Creek area of the Sandhills in hunt area 21. This elk was most likely shot several days prior to discovery.
"It is very disheartening to know that people who are allowed to carry a firearm that can kill, cannot face up to a mistake when one is made," Olson said. "If you are going to take the responsibility of taking an animal's life, then take the responsibility when making a mistake and handle it like an adult. Do the right thing and don't allow an animal to spoil and just go to waste."
Green River regional game wardens have been working on a number of poaching cases this fall and they are hopeful somebody saw something that might help solve these and the other poaching cases. Many wildlife cases are solved through concerned citizens reporting the violation via the STOP Poaching Hotline. In some cases, a cash reward is provided to individuals who provide information leading to an arrest and conviction of poachers.
The Wyoming Wildlife Protectors Association (WWPA) is a non-profit organization that was established in 1980 to support the Wyoming Game and Fish Department's "Stop Poaching" program. The WWPA is the organization that provides the cash rewards. Informants are not required to reveal their name, testify in court or sign a deposition, allowing for complete anonymity if requested. Reward amounts for tips leading to convictions ordinarily range from $100 up to $5,000. A certificate of appreciation is sent to each informant along with the cash reward. All reward payments come from court-ordered restitution paid by defendants directly to the WWPA or donations from individuals and non-governmental organizations.
Anyone with information on this or any other wildlife violation may call the Stop Poaching Hotline at 1-877-WGFD-TIP (1-877-943-3847). Tips may be reported online at wgfd.wyo.gov, directly to game warden Kim Olson at 307-383-2160, or by calling the Green River Game and Fish Office at-1-307-875-3223. Poaching information may also be texted; text keyword WGFD a message toTIP411 (847-411)