K9 Capo Helps Officer Make Drug Bust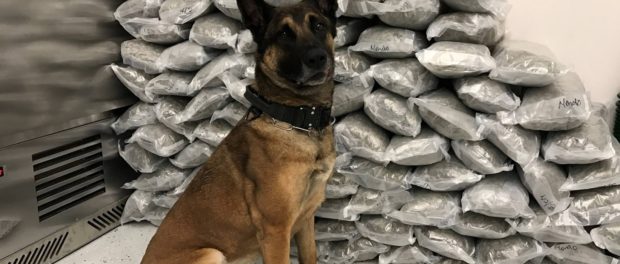 CPD 3-6-2017
On March 3, at about 9:00 p.m., Officer Koeppel stopped a vehicle at Lincolnway and Carbon after observing it make several traffic violations. While on the traffic stop, her partner, K9 Capo, indicated to the odor of drugs in the vehicle.
Officers recovered approximately 91 pounds of suspected marijuana from the car, which was driven by Rosalio Solis-Solorio, 30, of Modesto, California. Solis-Solorio was arrested for felony possession of marijuana. The amount of marijuana seized during this investigation is one of the largest in recent memory for the city of Cheyenne.
This case remains under investigation by the Cheyenne Police Department.