Lady T-birds Roll, East Boys Drop Game to Scottsbluff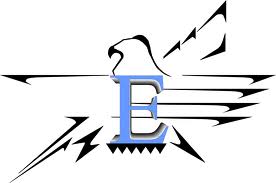 by Keith Kelley–15 Jan '16
The third-ranked Cheyenne East boys basketball team took on one of the best teams in Nebraska this (Friday) evening at the Thunderdome.  And after an exciting half of basketball, the Bearcats pulled away in the third quarter for a 74-60 win over the Thunderbirds.
Scottsbluff jumped out to a double-digit lead in the first period, thanks to five made three-pointers.  The T-birds got a big three at the end of the first to pull them to within 21-13 after the first eight minutes.
East would complete the comeback toward the end of the second, tying the game at 35 with just seconds left in the half.  But Scottsbluff's Dru Kuxhausen hit an off-balance three at the buzzer to give the Bearcats at 38-35 lead at the break.
Scottsbluff would score the first 15 points of the third period, and led by 20 points, 63-43 at the end of the third.
East's Elijah Oliver led the way with 22 points, while Erik Oliver added 16 and Tyler Peeples had 12.  The T-birds fall to 7-3 on the year.
#2 Cheyenne East girls  55  Scottsbluff, Nebraska 12
The second-ranked East girls had no problems with the Lady Bearcats, as Cosette Stellern had 22 points, while twin sister Sierra added 13, as the Lady T-birds won for the second night in a row over a team from the Nebraska panhandle.
Over the two games, East outscored Gering and Scottsbluff, 117-32, as they improve to 9-1 on the season.
Other scores:
#1 Cheyenne South boys  74  Green River 46–Bison improve to 10-0 on the year
Cheyenne South girls  61  Green River 34