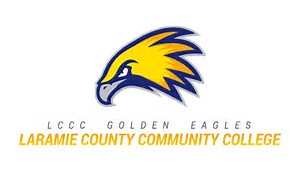 LCCC 2-17-22
The University of Wyoming's business incubator network, IMPACT 307, is about to get a new home on the Cheyenne campus of Laramie County Community College. IMPACT, which was launched as the Wyoming Technology Business Center in 2005, focuses on the creation of innovative and scalable businesses and has been working with LCCC on the Southeast Wyoming Innovation Launchpad (SEWYIL) since early 2019.
"The development of IMPACT Cheyenne is not just the natural outcome of a great partnership with LCCC, it is one of the early deliverables that UW and the community colleges committed to under Governor Gordon's Wyoming Innovation Partnership (WIP) Initiative," UW Associate Vice President Steve Farkas said. "This is an important step forward for the larger WIP entrepreneurial initiative that will allow us to better serve the state's emerging entrepreneurial ecosystem."
IMPACT Cheyenne will be located on the 4th floor of LCCC's Clay Pathfinder building and will function as a satellite office of the original UW incubator, IMPACT Laramie. A new temporary staff position will be created with WIP funding to help facilitate the accelerated growth of client companies.
According to IMPACT Laramie Interim Director Fred Schmechel, "This incubator facility is intended to augment the program that we have been building in Cheyenne for the past few years."
IMPACT 307 has been partnering with LCCC on a regional startup challenge that covers both Albany and Laramie Counties. To date, that effort, SEWYIL, has launched 14 companies across the two counties and has created approximately 25 jobs. The startup challenge has five more companies set to launch at the March 4 Pitch Night event on the LCCC Cheyenne campus.
Schmechel continued, "One of the key benefits of the WIP program is that it is accelerating the pace of development that we need to make these efforts permanent. Similar to how our client companies who are fundraising get better results if they have concrete results to show investors, we think WIP gives us the opportunity to create tangible results while we build an efficient and sustainable model for continuing to move forward."
Schmechel also pointed to the opportunity the space presents for LCCC students to return to after attending the University of Wyoming. "We already have an LCCC student who did very well in SEWYIL last year and who has elected to come to UW to further their entrepreneurship education. Once that student graduates from UW, having the IMPACT Cheyenne space will allow them to return to their hometown with their company."
LCCC President Joe Schaffer is pleased with the collaboration between the two higher education institutions. "We're seeing great benefits to the Cheyenne community as a whole, as well as for LCCC students, with this collaboration with UW. This new space is a model that we hope gets duplicated across the state, and I'm proud of the role LCCC has played in pioneering the effort."
The new incubator space will be co-located with the University's other Business Resource Network Partners, Manufacturing Works and the Small Business Development Center. "Laramie County entrepreneurs and existing businesses will soon have one place that they can go to get a wide range of assistance for their businesses," Farkas concluded.
For more information on IMPACT Cheyenne or the SEWYIL Pitch Day event, please visit IMPACT307.org, or reach out to impactcheyenne@uwyo.edu or to Fred Schmechel directly at fschmech@uwyo.edu.