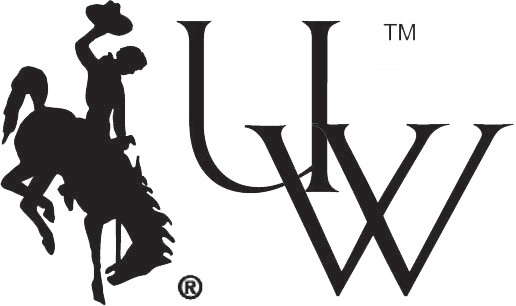 UW 8-17-21
With some exceptions, masks are required inside most University of Wyoming buildings where 6-foot social distancing isn't possible through at least Sept. 20, under a policy that takes effect today (Monday).
The masking policy implements direction from the UW Board of Trustees, which last week voted to proceed with a traditional fall 2021 semester while taking steps to manage COVID-19 amid an increase in cases locally and nationally. Those steps include a temporary requirement for indoor masks to start the semester; the board will revisit the requirement at its Sept. 15 meeting.
"The masking policy is based overwhelmingly on scientific evidence and guidance from the Centers for Disease Control and other health organizations. Rather than implement a complicated indoor masking policy that identifies specific buildings and spaces where masks are and are not required, we have chosen to provide overall guidance tied to the ability to physically distance," UW President Ed Seidel says. "Classrooms, labs and high-traffic areas, such as the Wyoming Union, are places where 6-foot distancing is not always possible, so masks would be necessary there. But some meeting spaces may lend themselves to required distancing and, of course, masks aren't required for people alone in offices, residence hall rooms and private spaces.
"At the same time, the Wyoming Department of Health recommends masking for everyone indoors in communities identified as being in the 'moderate-high transmission levels' category, and that is where Albany County is now. Following that recommendation is a good idea for everyone. Many people in our community have chosen to wear masks whenever they're indoors and some even outdoors — a choice that is welcomed and respected."
Exceptions to the indoor mask requirement are voluntary public events such as athletics and music, theater and dance performances; voluntary social events; and private, by-invitation events that involve rental and/or use of UW spaces on campus. For classes where the ability to see speakers' mouths is essential, faculty members will have the ability to seek exceptions to the masking policy. As well, employees and students who have legitimate medical reasons to not wear masks can seek exceptions.
Other parts of the fall semester plan approved by the trustees last week are strong encouragement and incentives for COVID vaccinations; a requirement for students and employees to be tested upon entry to the university; and a mandatory education seminar on the virus. More details on the education seminar will be provided in coming days.
Testing
Under the one-time reentry testing requirement, all UW employees and students who'll spend any time on campus this fall are required to be tested for COVID-19 in the next week. Students, faculty and staff have received individual emails directing them to schedule testing appointments between Wednesday, Aug. 18, and Sunday, Aug. 22. The saliva samples will be collected 9 a.m.-12:30 p.m. in the Crane-Hill Dining Center.
A much more limited testing program, also for both the vaccinated and unvaccinated, will resume the week of Aug. 30. Under that program, a random sample of 3 percent of the UW community receives emails directing them to be tested on a weekly basis. This diagnostic testing will take place at the Crane-Hill Dining Center as well. Employees and students can opt out of random-sample testing if they will not be on campus for the week; have been diagnosed with COVID within the last 90 days; or are sick or in quarantine.
Students living on campus who test positive are required to report those results, and quarantine/isolation housing will be available for those students. Voluntary diagnostic testing will continue to be available to asymptomatic faculty, staff, students and the public as well.
Vaccination
At this stage, the university continues to follow science-based policy to highly encourage (but not mandate) the COVID vaccine for faculty, staff and students, in concert with a directive from Gov. Mark Gordon. Vaccination clinics are being planned during several events on campus in coming days, including during the one-time testing event, Cowboy Connect activities and move-in day Thursday.
UW requires all faculty, staff and students who are vaccinated to report it — to allow the university to track overall vaccination numbers. Additionally, those who report vaccinations become eligible for weekly prize drawings. For employees, a quick reference guide has been created to help report vaccinations within UW's HCM. Students who receive their COVID-19 vaccinations should upload documentation to the Student Health Service patient portal as soon as their vaccine series is complete. This is as simple as taking a photo of your vaccination document and uploading the picture here: http://patientportal.uwyo.edu, using your regular UW user ID and password. Alternatively, students can report their vaccinations by emailing photos of their vaccination documents to Student Health at studenthealth@uwyo.edu.
The fall semester plan is in line with the board's March 26 vote to "fully reopen" the university "consistent with the state and federal governments regarding COVID-19." The fall semester will begin Aug. 23 with face-to-face classes at full capacity, along with face-to-face student engagement programs, in-person athletics experiences and the like.
The latest statistics on UW's current COVID case numbers and vaccinations are available at www.uwyo.edu/alerts/campus-return/covid-dashboard.html.
More information about UW's COVID-19 response can be found at www.uwyo.edu/campus-return, which is being updated as information becomes available. Those with questions about testing and other COVID-19 issues may call (307) 766-COVD (2683) or email COVID19@uwyo.edu.
Questions specifically about the vaccine should be emailed to COVIDVX@uwyo.edu. A UW vaccine webpage has been established at www.uwyo.edu/alerts/campus-return/vaccination.