May Cowboy Draw Jackpot Winners Come Forward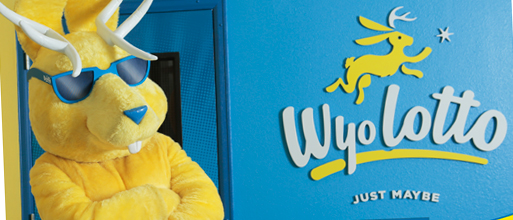 WyoLotto 8-4-2017
After nearly three months, the winners of the May 1 Cowboy DrawⓇ jackpot have finally come forward to claim their prize! WyoLottoTM officials, who've been searching for the winners since the May 1 drawing, are excited to celebrate the $611,781 jackpot win with Shane and Noniece Woolsey of Gunnison, Utah. The Woolseys purchased the winning ticket on April 26 at Kegger's, located at 749 Overthrust Rd., Evanston, Wyo.
Shane said he travels to Evanston every few weeks and buys lottery tickets. He said he remembered nearly a week ago that he had stored a few tickets in the pocket of his truck. Shane said he asked his nephew to join him on Tuesday, July 25 to go to Evanston and check his tickets. "I just had a feeling that I needed to check my tickets," Shane added.
Because Shane had to work the next day, his nephew went online to check the numbers for him to see how much he had won. "I was driving, and he called me and told me to pull over because I won $611,000," Shane said.
Shane and Noniece own a trucking company in the small town of Gunnison. They plan to purchase a new truck. Shane said this may allow him to retire from driving so he can focus on managing the business.