Pole Mountain Roads Temporarily Closed to Prevent Resource Damage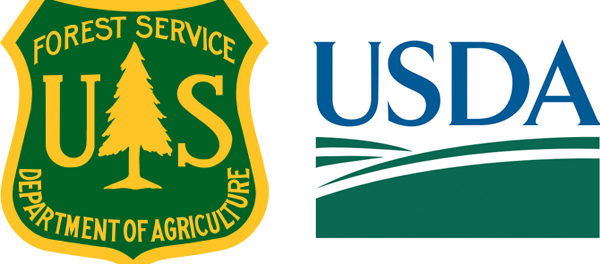 USDA 2-7-2017<br><br>
Recent warm, windy weather has caused melting snow and wet conditions on the Pole Mountain unit of the Medicine Bow National Forest between Laramie and Cheyenne. As a result, and for the fourth consecutive year, all U.S. Forest Service system roads have been temporarily closed on Pole Mountain.
<br><br>
Until conditions improve, the closures prohibit wheeled motor vehicles, while still allowing non-motorized access for activities such as hiking, bicycling, hunting, skiing and rock climbing.
<br><br>
The temporary closures will begin at signed gates located along main entrances from Highway 210 and Interstate 80. Implementation of the closures will take place Wednesday, Feb. 8, and will not affect access to private lands, Forest Service permit holders, or users of the Tie City and Happy Jack Recreation Areas.
<br><br>
"It is becoming very predictable, but once again we are seeing people driving around snow drifts and not staying on designated roads," said Laramie District Ranger Frank Romero. "The resulting damage has long-lasting, negative effects on public resources.
<br><br>
"Swinging the gates has proven to be an effective way to temporarily protect those resources during a fragile time of year."
<br><br>
The decision to close these roads is not taken lightly and comes as a last resort after years of damage and ongoing attempts at public education. Combinations of wet conditions and illegal off-road travel have damaged roadbeds, as well as soil and vegetation resources, prompting the temporary closure of roads. Temporary road closures are not intended to unnecessarily shut off access to the National Forest.
<br><br>
Moving forward, road conditions will be evaluated by Forest personnel on a consistent basis and, as ground conditions warrant, closures will periodically be lifted.
<br><br>
Public education on protecting roadbeds and natural resources remains a vital component of access and travel management on Pole Mountain.
<br><br>
Forest Service officials would like to stress that even when roads begin to dry and reopen; users must stay on designated routes and may not travel off-road. Help protect public lands so that they may be enjoyed by the entire public. It is the user's responsibility to know where they are and what types of restrictions there may be when accessing public lands.
<br><br>
Those traveling through the National Forest should pay attention to signage and refer to the Pole Mountain Motor Vehicle Use Map (MVUM) for details. MVUMs are free and physical copies can be obtained at the Laramie District Office, 2468 Jackson St. in Laramie. Electronic versions of the free map are available online at http://www.fs.usda.gov/goto/mbr/mvum/maps.