Police Investigating Armed Robbery at Gas Station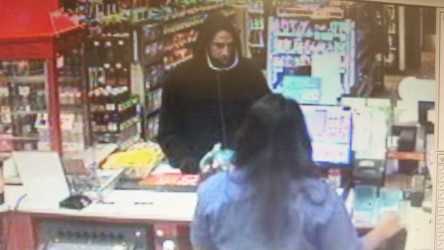 CPD 6-7-17
On June 7, at 5:50 a.m, Cheyenne Police officers responded to a robbery at the Big D Exxon at 3330 E. Lincolnway.
The suspect entered the store and demanded money from the clerk while displaying a pistol. The suspect was successful in taking money from the business and nobody was harmed during the encounter. The suspect had his face covered during most of the encounter and was wearing white framed sunglasses, a dark blue hooded sweatshirt and black pants. The suspect was described as a white male, approximately 5'8" with light brown eyes. The Cheyenne Police Department is seeking information regarding this incident and anyone with information on the crime can call the Laramie County Dispatch Center at 307-637-6525.
This case remains under investigation by the Cheyenne Police Department.