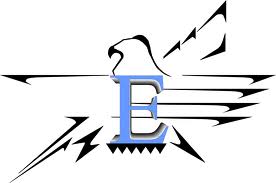 by Keith Kelley–15 Oct '15
Cheyenne East and Evanston came into Thursday night's 4A clash as two of the top three defenses in the state.  And for a half, both played like it.  But the Thunderbirds flexed their muscles after the half, en route to a 24-0 win over the Red Devils.
Both teams were able to drive the ball into their opponents territory in the first quarter, but neither team was able to put any points on the board.  East would get on the board first, as quarterback Baylor Hayes capped off a long drive, as he rumbled in from six yards out for a touchdown, and the T-birds took at 7-0 lead to the locker room.  Despite rushing for over 150 yards in the first half, East could only find the endzone once, but the defense was dominant.
The Thunderbird defense got things going in the third quarter, as Sawyer Ciz picked off an Evanston pass, setting East in good field possession.  On the first play, Hayes tossed a lateral to backup QB Matt Semler, and the sophomore hit classmate Noah James on a 46-yard pass play, as East led 14-0.  The T-birds would add a field goal in the third quarter, as Quinn Hunt drilled a 37-yarder, to put East up 17-0.
The Thunderbirds would ice the game with their defense.  Red Devil backup QB Jess Richins was picked off by Cole Jensen, who took it to the house, 52 yards, for the final score.  The East defense held Evanston to just 199 yards of total offense, while pitching the shutout.
T-bird running back Ethan Ashworth rushed for 91 yards, while James caught three balls for 104 yards and a score.
East improves to 5-3 on the season, and will host #1 Gillette next Friday in Cheyenne.