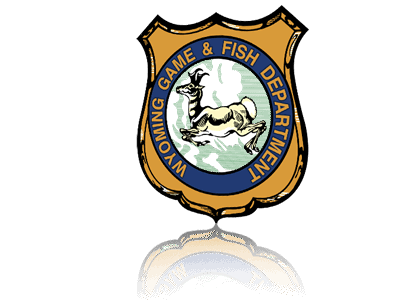 WGFD 10-18-17
Anglers who enjoy fall fishing might want to try their luck at Lake Absarraca, where the Wyoming Game and Fish Department stocked more than 3,000 trout at the end of September.
Lake Absarraca received 1,881 Yellowstone cutthroat trout and 1,148 Fall River rainbow trout. The cutthroat trout were about 11 inches in length and the rainbow trout were 8 to 9 inches in length. The fish were raised at Ten Sleep Fish Hatchery.
"The Game and Fish Department strives to provide ample opportunities to catch a variety of species of fish without having to travel too far from home, and these fish offer great prospects for local anglers," said Robin Kepple, information specialist for the department's Laramie Region.
Both Lake Absarraca and Sloans Lake are stocked with trout twice a year, once in the spring and again in the fall. Sloans Lake will receive about 3,000 rainbow trout from Speas Fish Hatchery later this fall. Brood stock fish, which are adult fish retired from the breeding program, are stocked in both lakes when they are available.