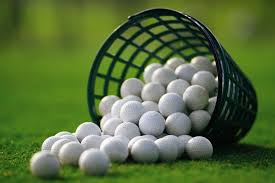 by Keith Kelley 14 Jul '14
Weather cancelled the final round of the Tyrrell Doyle Wyoming State Open golf tournament yesterday (Sunday) at the Airport Golf Club.  A severe thunderstorm that prompted a tornado warning in the Capital City, roared through before the finals groups could even tee off, dumping torrential rain and a few inches of hail in some spots, ending the 58th annual tournament early for the first time since the mid-to-late '90s.  Only three amateur flights were able to finish, as the pro's standings were reverted back to the end of round two, which Santa Fe New Mexico's Collin Pratt was the winner, with a two-round total of 11-under par, winning by five strokes.  Airport Golf Club pro Mike Lepore said there was just no way they could continue following the storm.
Pratt was disappointed he wasn't able to play in the final round, but being his first win as a professional–in just his third tournament–he's not going to dwell on it too much.
Pratt took home $7,000 for the win.