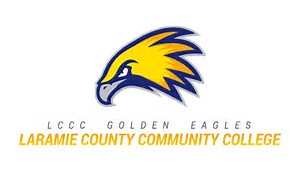 LCCC 9-12-18
Thanks to the generous support of Western States Bank, students at Laramie County Community College have more support when it comes to fighting food insecurity.
The facility, now named the Western States Bank Food Pantry, has been open since 2012 at LCCC. Western States Bank provided a gift of $25,000 on Sept. 6 to support this endeavor and allow the project to continue operations.
According to Lisa Trimble, associate vice president of institutional advancement at LCCC, the endowed gift will be used to provide long-term support to purchase needed items or to purchase needed equipment and shelving.
So far in 2018, the pantry has been accessed 656 times by LCCC students. Located in the newly renovated Crossroads Building, it can be used by any current LCCC student with a valid student ID. It provides free food and toiletry items to students who may not otherwise be able to afford such products.
Western States Bank has been a supporter of LCCC since 1993, supporting a variety of programs and projects. The bank first supported the pantry with a food drive at their local Cheyenne branches, followed by a cash contribution from change collected from employees and bank patrons.
"Our hope is that the gift might encourage others to make similar or larger gifts. If they can see a community bank like us stepping up to help out in a bigger way, maybe they can too," said Ann Nelson, Wyoming market president for Western States Bank.
Originally funded by the LCCC Foundation's Golden Apple Grant project, the pantry started as a service learning project under the direction of now-retired faculty member Jeri Griego. Since that time, many employees, students and community members have supported the food pantry with donations of money or items.
A 2017 report by the University of Wisconsin's Harvesting Opportunities for Postsecondary Education Lab found that as many as two-thirds of students were food insecure, which is nearly six times higher than the rate for the general population in America, resulting in significant challenges to their educational performance and long-term opportunities.
For more information about the pantry, contact Zeke Sorenson at zsorenso@lccc.wy.edu or 307-778-1119.