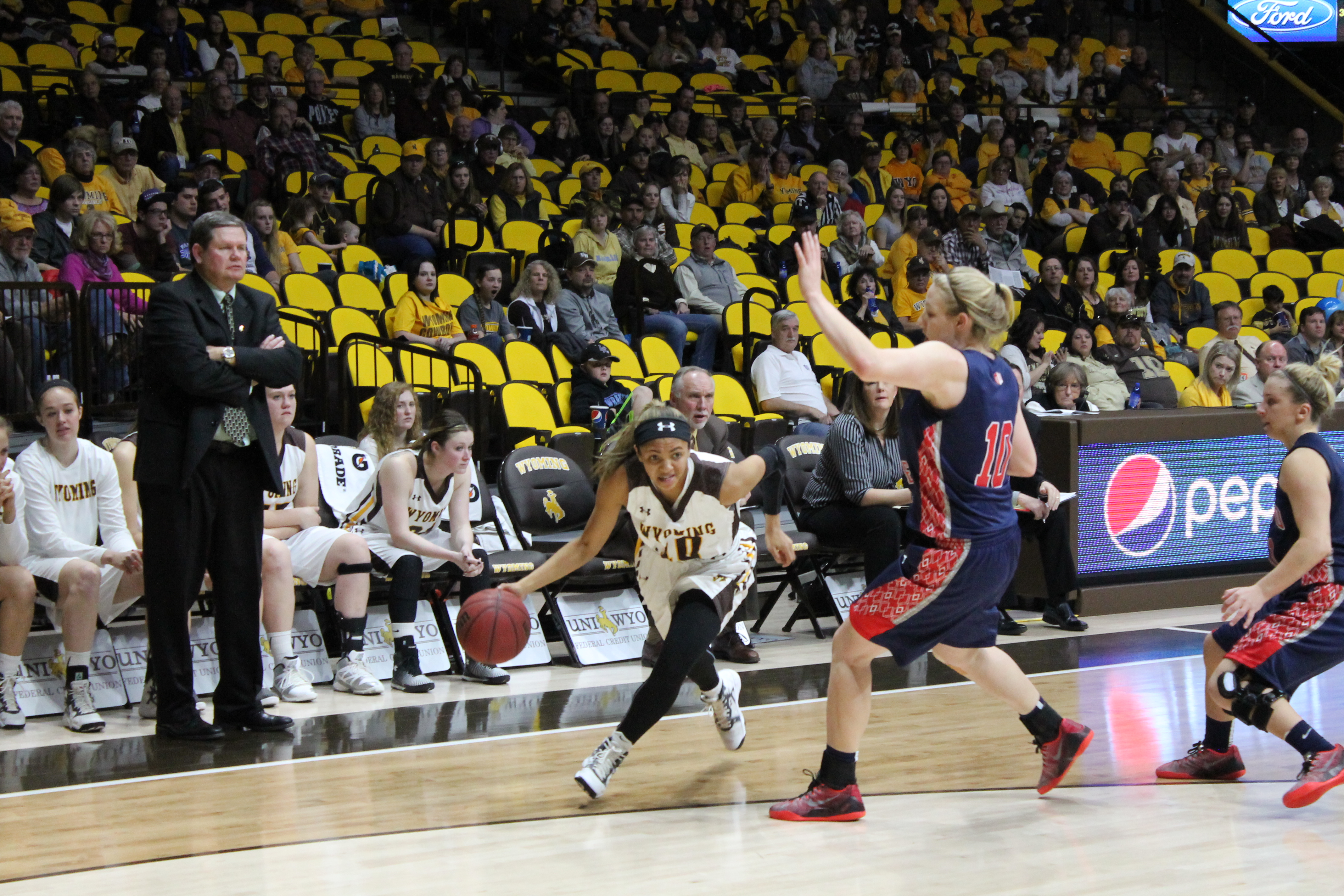 By Staff
LARAMIE, Wyo. —Wyoming Cowgirl head basketball coach Joe Legerski today announced the signing of two student-athletes to attend the University of Wyoming beginning in the fall of 2016.
"We are pleased to welcome Taylor Rusk and Selale Kepenc to the women's basketball program," Legerski said. "Selale and Taylor are tremendous basketball players and have led their respective teams to numerous honors. Both players have been well coached and we believe that each will have an immediate impact in our program. The Wyoming basketball program improved today with the signing of these two individuals. This is a great day for Cowgirl basketball."
Here are the signees:
Taylor Rusk, 5-11, Forward, Highlands Ranch, Colo. (ThunderRidge High School): A three-time letterwinner while attending ThunderRidge High School. She is a two-time First Team All-League selection and Second Team All-League honoree. Rusk was named the Continental League Player of the Year in 2015 plus to the Denver Post All-Colorado State Team and All-South Metro Team. She averaged 14 points and seven rebounds as a junior while helping her team to the 5A State Championship runner-up spot. Rusk was coached in high school by Matt Asik. Besides basketball, she was also a two-time state qualifier in tennis and named All-State in 2013. An excellent student, she is a member of the National Honor Society and a two-time All-Academic selection. She is the daughter of Robert and Diane Rusk and has two siblings, Samantha and Zach.
"The signing of Taylor continues a long list of two guards that are tremendous shooters. She comes from an athletic family and will provide us immediate help in our guard line. Taylor has demonstrated excellence on the court and in the classroom. We welcome Taylor and the entire Rusk family to the Cowgirl program."
Selale Kepenc (Shay Law Lay Ka Pench), 6-2, Forward, Istanbul, Turkey (Bostenci Doga College): A member of the Fenerbahce club team over the last four years. She helped her team to three first place finishes in the Turkish Championships. She was also a member of the National Team in Turkey, where she recorded two double-doubles in the Under 16 European Championships. Kepenc is a three-time MVP and named the Best Forward of the League four times while playing for Club Fenerbahce. This season, she is a team captain. She is currently coached by Aziz Akkaya. She is the daughter of Cem and Nurhan Kepenc and has one sibling, Alp.
"The signing of Selale provides the Wyoming basketball program depth in the front court. She has the ability to play inside and out with equal effectiveness. As a member of the National Team in Turkey, Selale has great experience playing at a high level. We welcome the Kepenc family to the University of Wyoming."