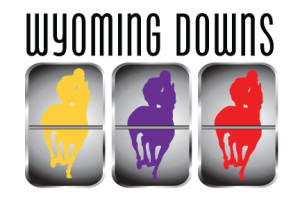 WD 2-13-19
After six months of planning and community discussion surrounding the company's plan to purchase and renovate the former Jackson's All-American Sports Grill in north Cheyenne, Wyoming Downs announced today it will research an alternate north Cheyenne location for their expansion in the market.

"We would like to thank the Cheyenne City Council members who supported our Cheyenne expansion as well as the residents who shared their concerns," said Wyoming Downs Chief Operating Officer, Rick
Cook. "Wyoming Downs' desire is to remain a strong community partner – we will be going back to the drawing board to develop a plan that fits everyone's needs."

The Wyoming company has experienced sustained growth in all eight locations across the state including its current Cheyenne Plaza location. Wyoming Downs expects to announce their alternative north Cheyenne location in the coming months.

Wyoming Downs is the state's premier live horse racing and simulcast off track facility. Wyoming Downs Racetrack is the largest and only privately-owned racetrack in Wyoming. It's located 10 miles north of Evanston on
HWY 89. The track is a combination of sheer excitement and family atmosphere, backed by one of Wyoming's deepest and longest sporting traditions make it one of Wyoming's most popular sport and entertainment
destinations. Wyoming Downs Off Track Betting (OTB) facilities are located throughout Wyoming in eight convenient locations; Cheyenne, Casper, Rock Springs, Laramie, Sheridan, Gillette, Evanston and Rock Springs. OTB
locations are open year-round.