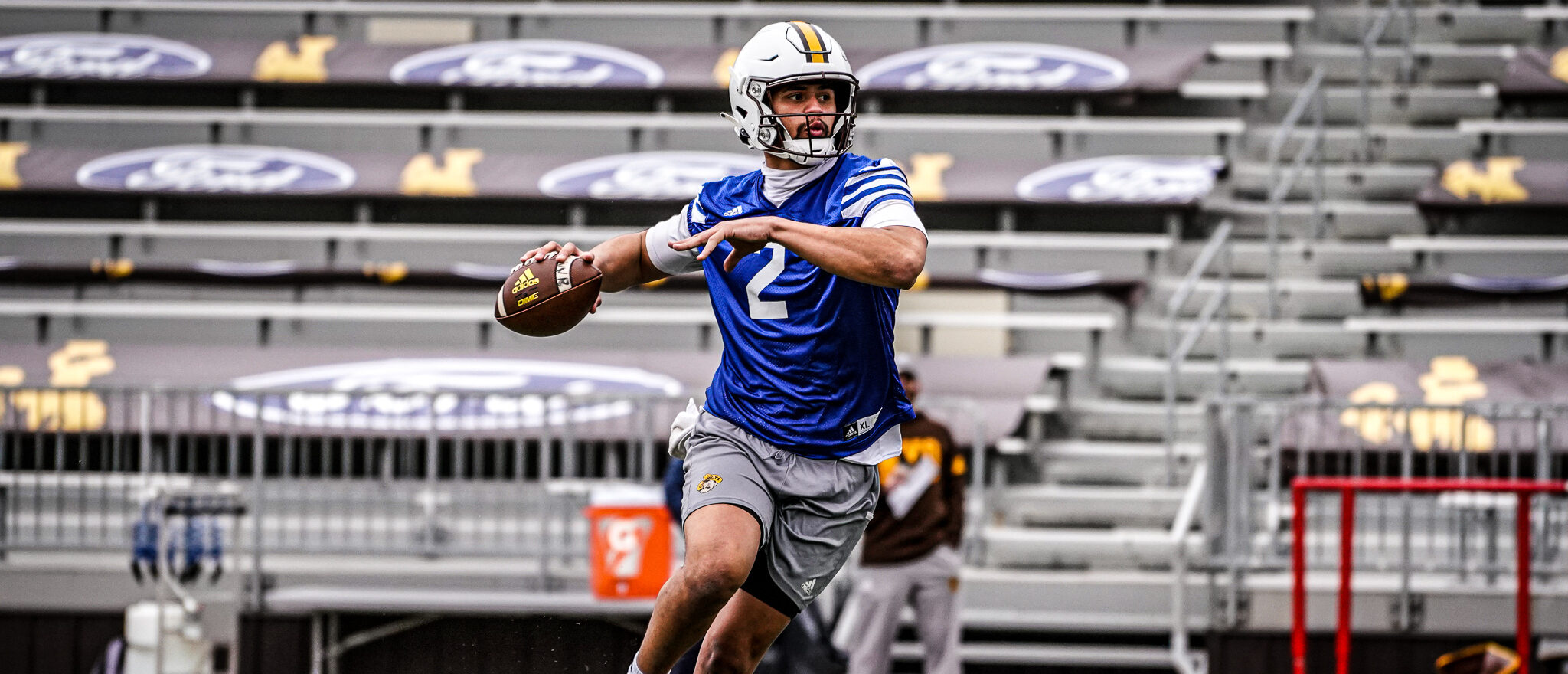 by Keith Kelley–7 Apr '21
The Wyoming Cowboy football team began spring practice Tuesday afternoon in Laramie. The Pokes return nearly everyone from last year's squad. Plus, the five players who opted out of the 2020 season, return for Wyoming as well. The Cowboys will practice on Tuesday's, Thursday's and Saturday's, as the spring will culminate on May 8th, with the annual spring game.
Following Tuesday afternoon's first practice, head coach Craig Bohl addressed the media on how the first day went, and looking ahead to the rest of the springs…..
AUDIO FROM WYOMING HEAD COACH CRAIG BOHL
Returning from a third straight season-ending injury, is quarterback Sean Chambers. Chambers broke his ankle on the Cowboy's third play of 2020. Chambers talked with the media following the first practice…..
AUDIO FROM COWBOY QB SEAN CHAMBERS
Linebacker Chad Muma is expecting big things for 2021. Muma will be one of the leading tacklers in the Mountain West, and he spoke with the media as well, following Tuesday's first practice….
AUDIO FROM WYOMING LB CHAD MUMA
The Cowboys continue with spring practice Thursday afternoon in Laramie.