Wyoming Lawmakers to Consider Death Penalty Bills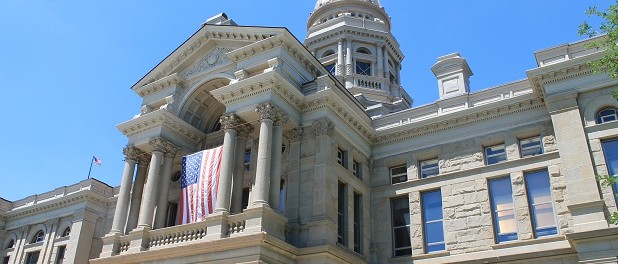 By Associated Press – 6 Sept '14
A state legislative committee plans to discuss next week whether to sponsor a bill to abolish the death penalty in Wyoming.
Another proposed bill would make the firing squad available as an execution technique when lethal injection isn't an option.
The Casper Star-Tribune reports the Joint Judiciary Interim Committee plans to meet Thursday in Laramie.
Committee member Rep. Keith Gingery of Jackson says he expects animated discussion over repealing capital punishment but doesn't expect the committee to sponsor that bill.
Another committee member, Rep. Stephen Watt of Rock Springs, says he opposes the death penalty, including any use of a firing squad. Watt was shot five times while on duty with the Wyoming Highway Patrol and says it's cruel and unusual to kill a person by shooting them.