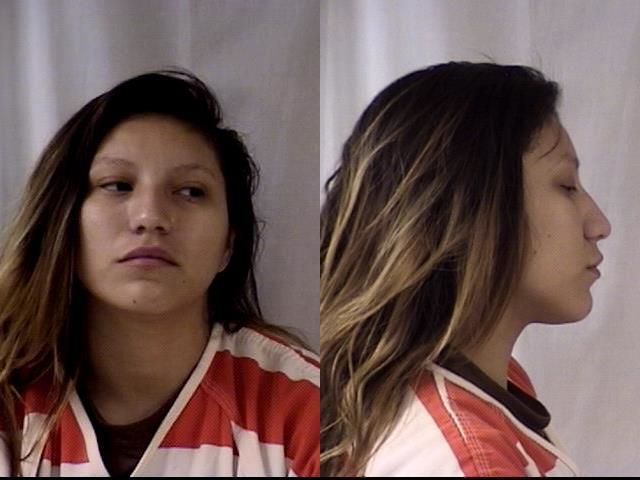 Sheriff 11-2-18
On Wednesday, October 31, at approximately 1024 hours, a deputy with the Laramie County Sheriff's Department was on patrol at LCCC when he was approached by LCCC Security. The LCCC Security was notified by a female that someone threatened her with a knife and attempted to steal her truck.
A perimeter at the college was immediately set up and plain clothes deputies began walking through the campus in a n attempt to locate the female suspect. While this was occurring a deputy noticed on his in car computer that the Cheyenne Police Department was being dispatched to WalMart on Livingston for a shoplifting call. The suspect description in the shoplifting call matched the description of the female that was at LCCC threatening a female with a knife and attempting to steal her truck. The victim at LCCC was taken to WalMart by deputies and she positively identified the female suspect, 23 year old Talia Poafpybilly from Oklahoma.
Poafpybitty initially approached the female victim in the parking lot by the college dorms. Poafpybitty asked the victim for a ride which she was given. In the area of the Agriculture Building, Poafpybitty pulled out a knife and pointed the knife at the victim stating she was going to steal her truck. The female victim was able to get out of the truck and also took her keys so Poafpybitty could not drive off. The investigation revealed that someone gave Poafpybitty a ride to the WalMart.
The female victim was not injured. The knife was described as being silver, metal and approximately eight inches in length. The knife has not been recovered.
Poafpybitty was arrested for Robbery and Aggravated Assault. She was transported to the Laramie County Detention Center.
It is unknown if the Cheyenne Police Department charged Poafpybitty with any crimes related to the shoplifting call. Poafpybitty is also wanted out of the State of Oklahoma on a Failure to Appear Warrant with the original charge being Possession of a Stolen Vehicle. The Oklahoma authorities will be notified that Laramie County has her in custody on unrelated charges.