Attendance Down Slightly At CFD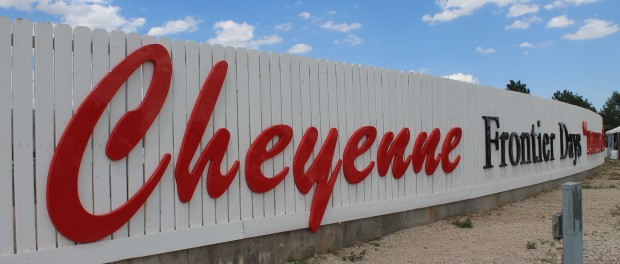 By Staff 8-2,2016
When the last bull bucked and the last horse went out of the arena at Frontier Park on Sunday, July 31, it brought the 120th annual celebration of the Western lifestyle to a close.
The success of the Frontier Days entities is due to the hard working dedication of over 2,500 volunteers who work under 10 different committees. A new record for night show attendance was set on the final Saturday night for Florida Georgia Line with Cole Swindell with 25,011 tickets sold.
Grounds improvements this year saw new sidewalks and redevelopment of the front gate area. This included new shopping, an amphitheater where rodeo announcer Andy Stewart hosted a daily talk show and performed live music. A new stage for Frontier Nights concerts provided greater production capabilities for an improved concert experiences.
Also new this year, the Bureau of Land Management, Bravehearts organization and the Mantle Ranch at Wheatland, Wyo., came together at Frontier Park to work with wild horses during the first week. After the military veterans of Bravehearts worked with the horses and burro, an adoption event was held. All 22 horses and burros were bid on and adopted at a sale on July 29.
Military Monday was the larger than last year with 12,374 total rodeo attendance. Additionally, the USAF Thunderbirds and Navy Seals were a popular attraction. All branches of the military were honored and active personnel and veterans received free admission in honor of their service.
Sunday's championship finals saw 13,235 fans watching cowboys and cowgirls compete for trophy buckles and saddles along with the lion's share of $831,571 in prize money. Total rodeo attendance through nine Professional Rodeo Cowboys Association and Women's Professional Rodeo Association sanctioned events as well as the $100,000 Cinch Shoot-out was 98,246. Teams competed at the Shoot-out for local sponsors and $10,000 was raised for local charities.
The last three performances of the rodeo were broadcast live on the Wrangler Network. The Network reported that the final Sunday was the largest in their history of broadcasting rodeos with viewers from 74 countries.
Additionally, the Championship Bull Riding World Finals was part of Frontier Nights on Monday and Tuesday where Sage Kimzey won the world title and $120,000 in cash. The two nights of bull riding had 13,328 fans in attendance.
Total attendance was 259,193, compared to 266,030 last year. Numbers were slightly down at the Pancake breakfasts and parades, due to inclement weather. The Indian Village had 48,926 visitors. Attendance at the four grand parades was estimated at 65,000 with an additional 23,589 people venturing downtown to participate in the pancake breakfasts.
"We are very pleased with the results of this year's celebration," said Bill Berg who is in his first year as General Chairman of Cheyenne Frontier Days. "We depend on our volunteers, not just for 10 days in July, but all year long to orchestrate this huge undertaking. For a community of just over 60,000, this is a tremendous undertaking. We have volunteers from across the country and our family gets larger every year. We couldn't provide world class entertainment for our guests without each and every one of them."
Throughout the rodeo, parades and CBR World Finals, more than 6,000 animals were the centerpiece of attractions. Approximately 4,000 of them appeared in the rodeo. An on-site team of veterinarians inspected animals at least twice daily where their comprehensive reports showed 113 of them examined. Fourteen of those were treated for injuries and 11 are expected to make a full recovery.
The D.A. Fort Russell Days open house at F.E. Warren Airforce Base had 20,264 guests. There were 3,386 people who got to see behind the scenes and learn about the rodeo at the Behind the Chutes tours.
The Justin Sportsmedicine Team provided nearly 500 treatments to rodeo and bull riding athletes. A saddle bronc rider was transported and treated at Cheyenne Regional Medical Center and released. There was also a bareback rider who sustained a broken foot and ankle. He will miss the rest of the rodeo season.
During Saturday night's concert it was announced that Jason Aldean and Thomas Rhett will be part of the lineup for the 2017 Frontier Nights. This year's celebration will be carefully evaluated and considered as plans are being made for next year, July 21 – 30, 2017.