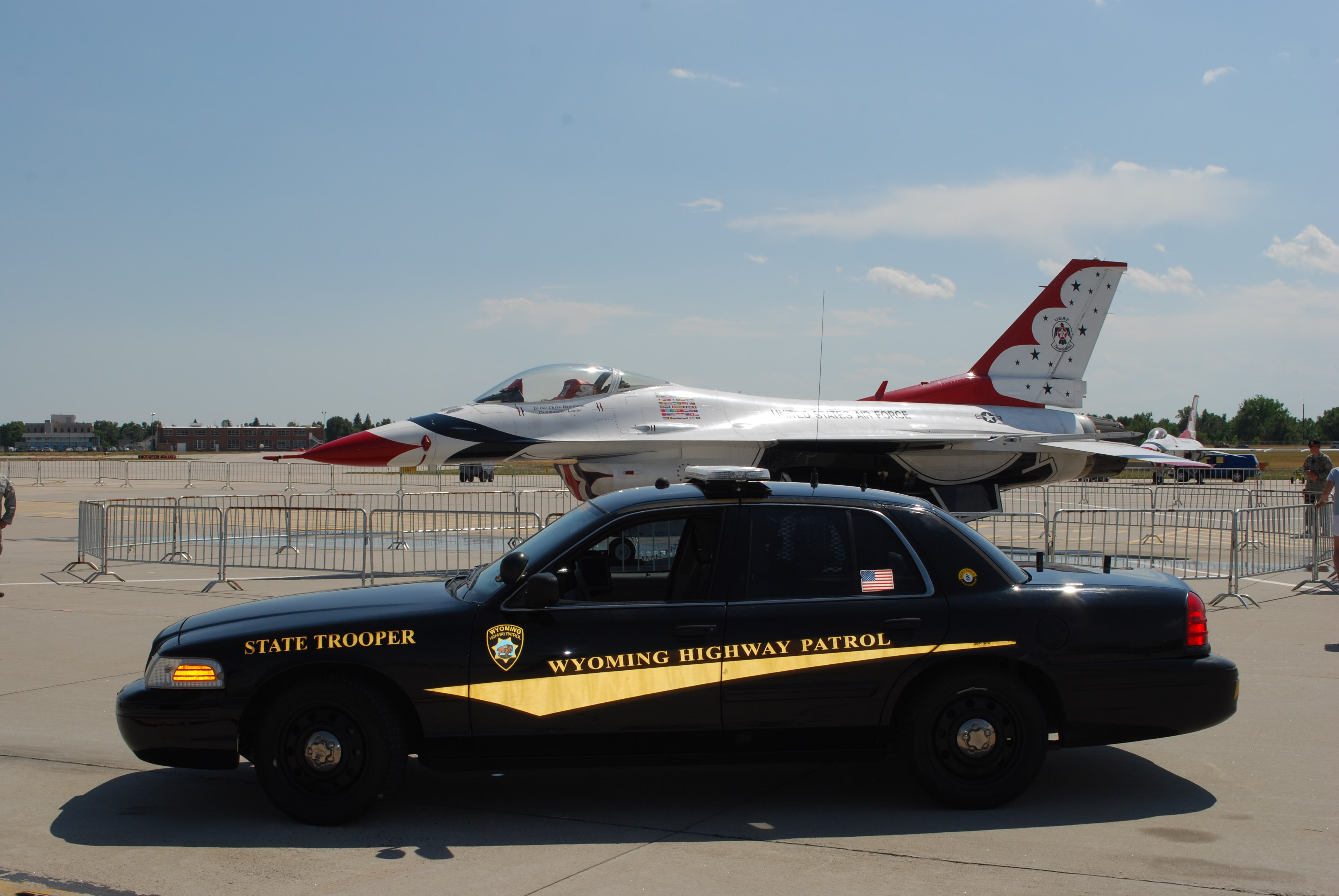 By Staff 8-2,2016
The Wyoming Highway Patrol stayed busy during the 2016 Cheyenne Frontier Days 10 day celebration. During the 10 day period from July 22nd through July 31st, Troopers stayed busy working regular and extra patrols while also taking part in special details such as the U.S. Air Force Thunderbirds Air Show.
Troopers in the Laramie County area kept highway traffic safety at the forefront of their Frontier Days duties. During Frontier Days, Troopers in Laramie County stopped 264 vehicles resulting in four impaired drivers. Troopers also investigated 28 crashes in Laramie County during the celebration period. Two of those crashes were fatal crashes, five involved injury and 21 involved property damage only.
743 events were generated by or dispatched to Laramie County Troopers during Frontier Days. 76 of those 743 events were motorist assists.
18 Troopers assisted with traffic control for the Thunderbirds practice air show on July 25th and 27 Troopers assisted the day of the show on July 27th. Patrol investigated no crashes during the air show traffic detail. The public's patience going in and coming out of the show along with show volunteers, WYDOT and law enforcement is being credited for keeping everyone safe.
The Wyoming Highway Patrol Dispatch Center also remained busy as WHP Dispatchers  fielded 14,642 phone calls (statewide) in the 10 day period.