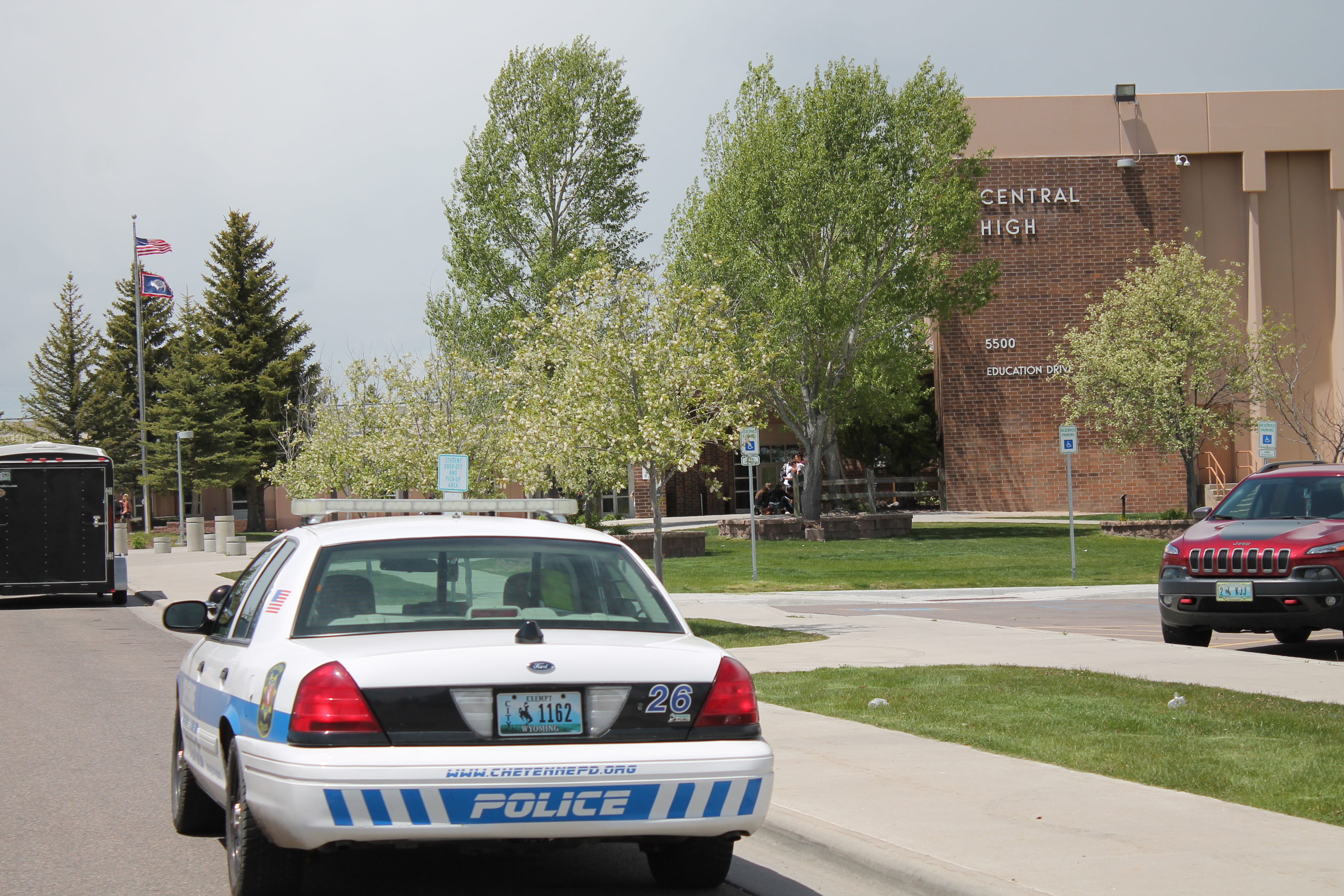 STATEMENT FROM LARAMIE COUNTY SCHOOL DISTRICT NUMBER 1 ABOUT LOCKDOWN AT CENTRAL AND MCCORMICK:
This morning, a phone call was received by Central High office staff whereby the caller implied that there was a bomb in the building.  The building was immediately put in "lock down status" and 9-1-1 was called.  Cheyenne Police arrived immediately to search the building and campus grounds.  At the same time, McCormick Junior High went into lockdown due to its proximity to the situation. Following the authorization from the police, the lock down was lifted and communications were immediately extended to parents and guardians, as well as other school personnel.
Since the safety of our staff and students is always of primary concern, security and safety procedures are immediately implemented as every threat is taken very seriously.  The building was first placed in lock down until threat levels were fully assessed.  Immediate evacuation is not the initial protocol as evacuation presents a high risk to student safety, as an intruder may be either in or outside the building and wanting students to be evacuated.  We rely heavily on our local law enforcement and take their lead during these types of situations.  Following the incident law enforcement remains on site to monitor the situation.