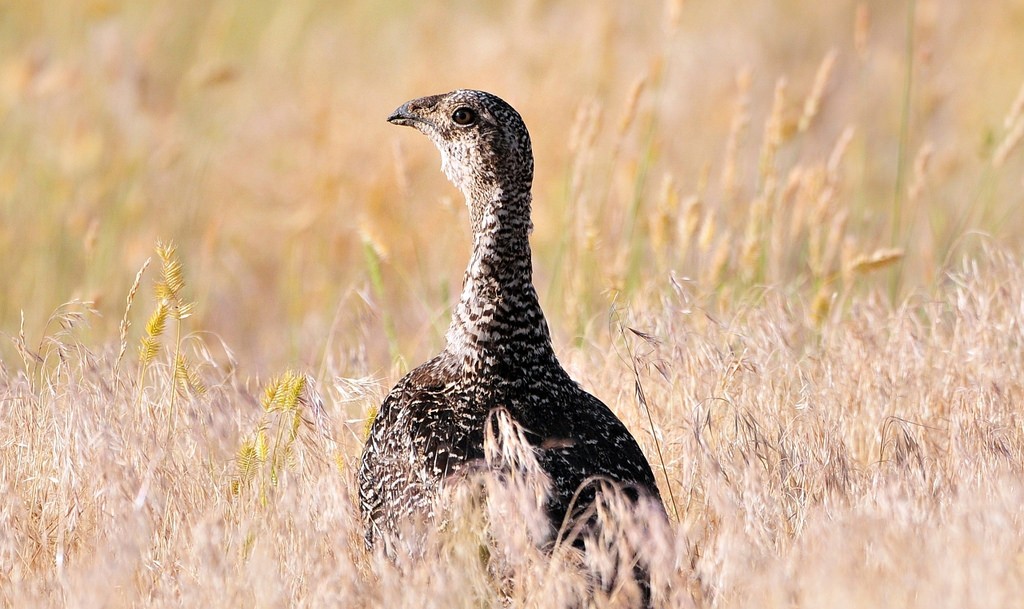 A.P. 4-8,2015
The first boundary changes in five years to areas of Wyoming with special protections for sage grouse could draw on recommendations from business interests as well as biologists.
Wyoming officials hope to complete the revisions well before a Sept. 30 court deadline for the U.S. Fish and Wildlife Service to decide whether the greater sage grouse needs federal protection.
The next public meeting to discuss proposed changes will be Thursday in Lander and will cover habitat in central and south-central Wyoming.
In that region, Ur-Energy proposes to exclude a uranium mine from existing habitat, while Anadarko Petroleum proposes to exclude areas with gas drilling. State biologists propose to connect two currently separated areas of sage grouse core habitat.
State officials say they'll make sure all revisions can withstand scientific scrutiny.