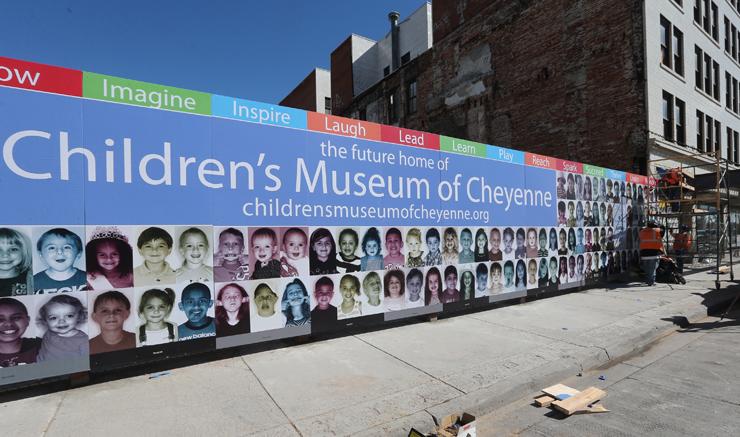 9-6, 2016
The Children's Museum of Cheyenne has announced that it has a new President of the Board. Caroline Veit has taken over for former President Amy Surdam who asked the Board to replace her in early August. The Board voted Ms. Veit in as Ms. Surdam's replacement on August 17th, but the Board had asked Ms. Surdam to stay in her role as President until it had formalized its plans to relocate.
"I am honored and excited to take over as President for this Board." Caroline Veit stated upon becoming President. "CMC has a very talented, professional, and dynamic Board of Directors and Advisory Board and we will continue to work hard to bring the dreams of a museum to fruition."
On leaving the Board, Ms. Surdam stated, "While the Museum will always hold a place in my heart, it is time now for me to focus my energy on other things. I have accomplished almost everything I wanted to as President, the CMC's trajectory is set. The museum will be an incredible place for children and families, it will be an incredible asset for Cheyenne.
Surdam is one of the founders of CMC. Under her leadership CMC has been successful in creating local and national partnerships, raising more than 3 million dollars, creating and implementing a mobile museum and summer concert series.