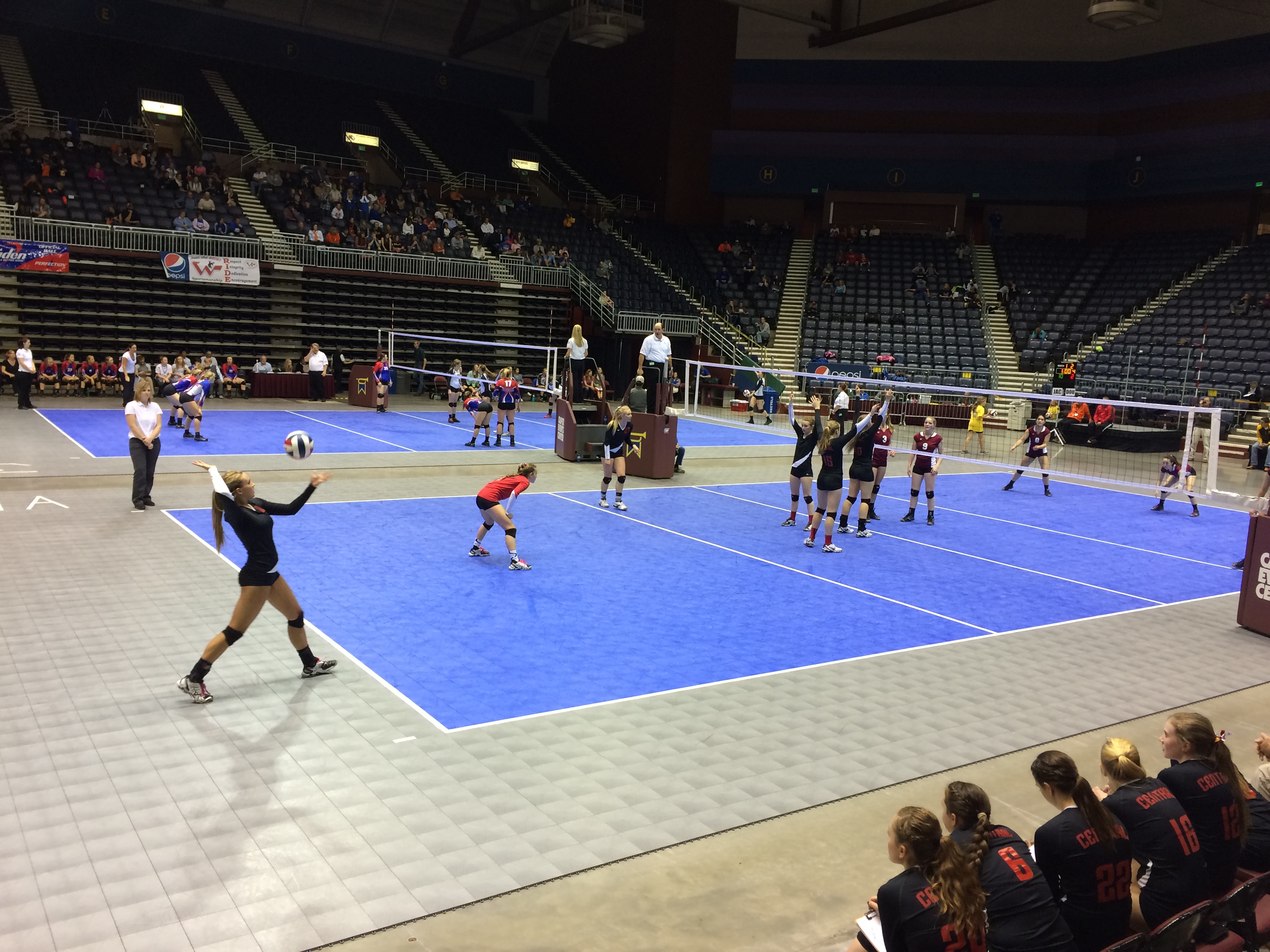 By Kari Eakins – 6 Nov '14
Both Cheyenne Central and Cheyenne East volleyball teams advanced to the state volleyball semifinals with wins on Thursday in Casper.
Central took to the court first, beating Riverton 25-23, 25-21, 22-25, 26-24. Senior outside hitter led Central with 15 kills and 17 digs, while sophomore Carter Mirich notched 11 kills. Senior libero Emily Evans had 24 digs and senior setter Kyra Marlatt put up 36 assists. The win means the Lady Indians will take on Kelly Walsh in a semifinal match on Friday at 4:30 p.m.
Following Central's victory, East took down the defending state champion Natrona County Fillies 25-20, 25-17, 23-25, 25-21.Kayla Higgins dished out 44 assists, with Lindsey Grantz getting 14 kills and 12 digs, Whitney Kailey earning 13 kills, Cosette Stellern putting down 10 kills and Lauren Hastings and Sierra Stellern each getting 8 kills. The Lady T-Birds will take on Sheridan at 6 p.m. on Friday, or immediately following the Central-Kelly Walsh match.
Both semifinal games will be broadcast live on the KFBC Sports Stream.