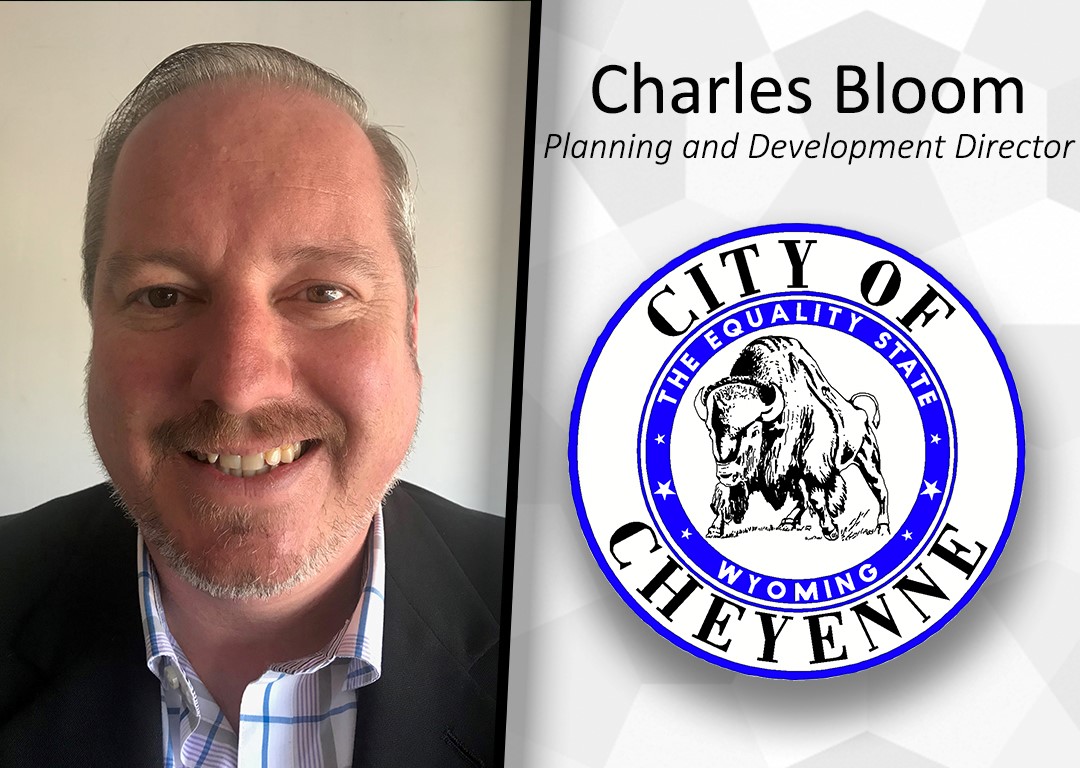 City 10-17-18
Mayor Marian Orr is pleased to announce the hiring of Charles Bloom as the Planning and Development Director for the City of Cheyenne.
"I'm thrilled to welcome Charles to the team," said Orr. "Laramie is well known for its vibrant downtown and growing residential and commercial development. His experience is easily transferable to Cheyenne. He knows Wyoming and we welcome him to the Capitol City."
Bloom makes his way to Cheyenne after 13 years as a Principal Planner for the City of Laramie. While in Laramie, he was named project manager for the Bill Nye Avenue Corridor Study, the Laramie Housing Study 2030, and the Laramie Unified Development Code (UDC).
Along with initiating and drafting several amendments to Laramie's UDC, Bloom assisted in the creation of several master plans along with serving as a city liaison to various community-based organizations.
"I am excited to be given the opportunity to serve as Cheyenne's Planning and Development Director, and I am confident that my connections with staff, developers, and members of the community will be an asset to the region." said Bloom.
In 2016 Bloom was the recipient of the Wyopass (Wyoming State Planning Association) Planner of the Year award. Additionally, he currently serves as the Vice President for the American Planning Association Western Central Chapter and the President of WyoPass.
Prior to his tenure in Laramie, Bloom served as a Planner for the City of Little Rock (Ark.) where he received the Arkansas Traveler award from Governor Mike Huckabee.
As Cheyenne's Planning and Development Director, Bloom will plan, direct, manage, and oversee the activities and operations of the Planning and Development Department. He will be responsible for the long-range planning and development review functions of the city, coordinate assigned activities with other city departments and outside agencies along with providing management and administrative support to the Mayor.
Bloom holds a Master's degree in Urban and Regional Planning from the University of Colorado Denver and a Bachelor's degree in Environmental Design from the University of Colorado Boulder. He maintains membership to the American Institute of Certified Planners (AICP).
Bloom begins his new role with Cheyenne on Wednesday, November 7.